2019 Data: Who is experiencing homelessness in Cincinnati?
Before we can talk about data regarding people experiencing homelessness, we must first define what homelessness means. For this purpose, we'll be explaining data and trends regarding people who:
1) were unsheltered. That is sleeping in a place not meant for human habitation (such as on the streets, under a bridge, in a car)
2) were residing in an emergency shelter or
3) are fleeing domestic violence
We're often asked: "How many people are homeless in Cincinnati?" Quickly followed by "How do you know?"
The Cincinnati/Hamilton County Continuum of Care was the first in the nation to have all homeless services agencies utilizing a single Homeless Management Information System (HMIS). Strategies to End Homelessness is the lead agency for our local HMIS.
All of our partner agencies contribute data into our HMIS system, Clarity HMIS by Bitfocus. From HMIS, we have complete and accurate data on all program participants. And this gives us immediate access to data to track program outcomes in real time and improve underperforming programs. We also have a data analyst on our staff to closely watch performance measures across the system and to identify trends.
Overall, in 2019, 7,028 total unduplicated people were sleeping on the streets or places not meant for human habitation or were a resident at one of our local homeless shelters. Down from 7,036 people in 2018 and 7,197 people in 2017.
Unsheltered Homelessness
892 individuals; including 45 children
9% of the homeless population
A decrease of 19.8% since 2014 and 47% since 2013
5% unsheltered only (meaning they did not spend even one night in shelter in 2019)
Comparable statistics from other communities are sometimes difficult to find, but according the National Alliance to End Homelessness, 35% of people experiencing homelessness sleep unsheltered nationwide. Locally that number was 11.9% in 2019 (as many clients move from shelter to street and back again).
In fact, Hamilton County has seen a 7-year decline in the number of people sleeping on the streets or other places not meant for human habitation.
This is critically important, as we know homeless adults who live and sleep outside are 3x more likely to die than those who live in an emergency shelter, and 10x more likely to die than the general population.
In order to assist people experiencing homelessness, having fewer people on the streets and more people in shelters is an important first step.
Sheltered Homelessness
8% increase in people in shelter from 2014-2019
A corresponding decrease in people on the streets
In 2019, 6,638 people resided in an Emergency Shelter, including 1,740 children. That is 93.7% of the total number people who are on the streets or in shelter. A small uptick from the year prior at 92.5% (6,509 shelter residents in 2018).
The City of Cincinnati, Hamilton County, the Ohio Housing Finance Agency and many others made significant investments in improving local homeless shelters between 2012 and 2015.
During those years, five new facilities opened intended to improve the level of services offered specifically to homeless single individuals, as called for in the Homeless to Homes Plan, which was authored by Strategies to End Homelessness and adopted by the Hamilton County Commission and Cincinnati City Council. The improved facilities are operated by the City Gospel Mission, Lighthouse Youth & Family Services, Shelterhouse and Talbert House.
However small, these declines in homelessness are positive. But, our data indicates that there are also areas for concern.
Homelessness Prevention Programs
923 people (of which 567 are children) were provided with Shelter Diversion services
In 2018, 1,017 people were served; including 634 children
We've seen a 23% decline in the number of people provided with Shelter Diversion services since 2016
This decrease took place before the COVID-19 pandemic, which led to the City of Cincinnati decreasing the amount of 2020 funding it provides for homelessness prevention programs by 25%
More people are at risk of homelessness now than at any time since the Great Recession
The biggest problem with adequately funding homelessness prevention services is that the largest funder of services for people who are homeless, the U.S. Department of Housing and Urban Development (HUD), which provides our community millions of dollars a year, largely does not allow its funding to go toward homelessness prevention activities.
Shelter Diversion services provided within the larger homeless services system are a perfect example of how the resources (funding) available to address homelessness do not necessarily align with interventions that can have the greatest impact.
Shelter Diversion is the most cost-effective intervention available for reducing homelessness -at $1,300 per person to keep someone from becoming homeless, compared with about $4,000 per person to assist after they become homeless.
Permanent Housing Post-Homelessness
5,296 people (of which 1,764 are children) served in 2019 vs. 5,507 (1,816 children) served in 2018
2% decline in the number of people provided Rapid Re-housing & Permanent Supportive Housing since 2017, despite HUD funding for Rapid Re-housing & Permanent Supportive Housing increasing in recent years
One exit strategy for people experiencing homelessness is to enter a permanent housing program (either Rapid Re-housing or Permanent Supportive Housing) which will assist them into housing, as well as provide a rental subsidy and supportive services for a period of time to help them become self-sufficient.
This decrease can be explained in part by an increased length of stay in such housing programs, which seek to help people return to self-sufficiency. With the increased cost of housing, it takes people in our housing programs longer to get to a point where they can afford to pay for their own housing without assistance. The longer it takes people in the programs to be able to pay for their own housing, the longer they stay in the program, reducing the total number of households that get into such supportive housing programs.
Family Homelessness
496 families in emergency shelter in 2019
Almost one quarter led by a young parent aged 18 to 24
12 families were found on the streets
211 families entered Shelter Diversion services
While these number may seem startlingly high, consider this: these numbers only represent the families that received shelter or Shelter Diversion services, not the true need.
When a family is at risk or in need of shelter in Hamilton County, they call the Central Access Point (CAP) helpline, and are screened for placement into an emergency shelter or into Shelter Diversion services. Over half of the families that contact the CAP are turned away without any services due to a lack of capacity. Clearly, there are many more families in need in our community that would have entered services if space had been available for them.
The post 2019 By the Numbers appeared first on Strategies to End Homelessness .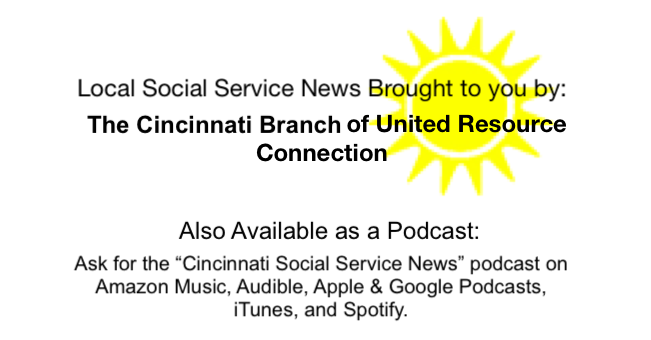 Visit original source at Strategies to End Homelessness (.org)

Shared by: Strategies to End Homelessness May 5, 2020

Tags: Archive, Blog, homelessness, News