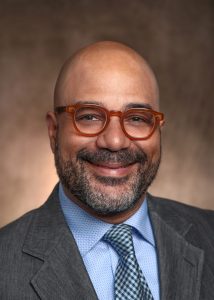 The following includes an update from the director of the Hamilton County Department of Jobs and Family Services, Michael Patton. It has been edited to fit content and format guidelines of the Cincinnati Chapter of United Resource Connection.
On January 13th Michael Patton started work as the new Director of Hamilton County Department of Job and Family Services. This Department oversees the provision of a number of social services for those most in need in our region, including Food Assistance , Medical Assistance , Child Care , Rent and Utility Assistance .
Director Patton states: "I am thrilled and honored to begin my new role as director of Hamilton County Job and Family Services. I look forward to working with leaders from all over the community to make sure HCJFS continues to be the same effective safety net that Hamilton County residents have relied upon since 1947.
I am proud to be this agency's first Black director. I thank previous leaders who helped teach me and inspired me to make this my career, including Cynthia Smith, Charles Woode, Tim McCartney, Lora Jollis, Moira Weir and Barbara Manuel. I am committed to fostering the same kind of environment for our future leaders. That's why I helped start our agency's new mentoring program."
As previously reported, Mr. Patton worked with a cross section of agency employees to develop and implement Project M.O.R.E., the agency's first formal in-house mentoring program for staff. The first cohort of participants is due to complete the 12-month program this spring.
Director Patton further states "I have worked in Child Support, Children's Services, Workforce Development and Public Assistance. One of my greatest passions is our work with fathers. Through the Fatherhood Collaborative of Hamilton County , we help dads by connecting a network of people and organizations that serve fathers to better understand their needs and aspirations and how to meet them.
My promise to this community [is that] I will bring my authentic self to this position every day. I will focus on making HCJFS more inclusive and equitable for employees and clients. I will lead this agency with a commitment to helping people not just survive, but to be able to grow economically and help sustain themselves and their communities.
I'll continue to bring you weekly notes about the agency, our people and our community service. I look forward to working with you."
We at United Resource Connection are excited for Mr. Patton's new leadership role and look forward to his weekly updates. We hope to find them service and resource oriented for those most in need, and that additional area leaders in the social services follow this lead of weekly connection to the community.
The format and/or content of this post has been edited to fit guidelines of the Cincinnati Chapter of United Resource Connection for this rebroadcast.
The post A new weekly note from Director Michael Patton appeared first on Hamilton County Job & Family Services .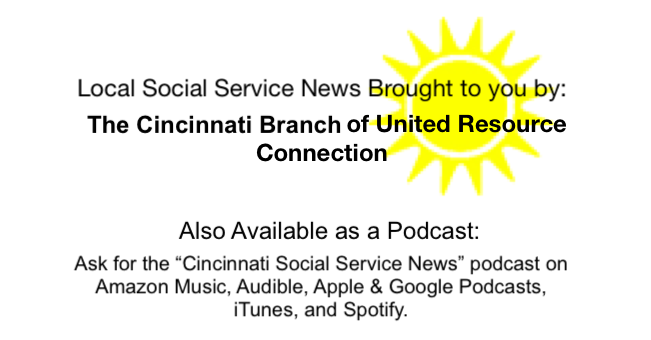 Shared by: Hamilton County Job & Family Services February 2, 2022

Tags: Archive, Fatherhood Collaborative of Hamilton County, From the Director, hcjfs, Michael Patton