Cincinnati (June 17, 2015) The theme for this year's Celebration of Dreams event – movie stars — is fitting for 43 Hamilton County foster teens who have had to overcome challenging situations to graduate high school. They've just completed a starring role in one movie and they're moving on to another.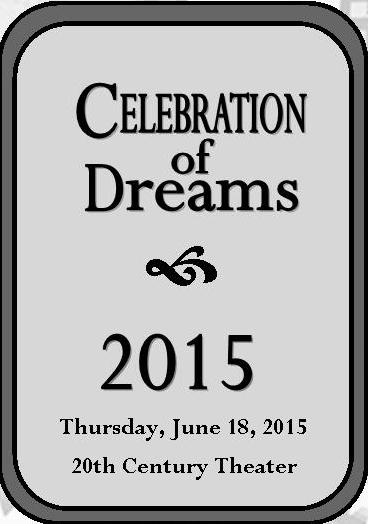 The 16th annual event will be held at 6 p.m. June 18 at the 20th Century Theater in Oakley. Celebration of Dreams, hosted by Hamilton County Job and Family Services, honors graduating foster youth still in the custody of the agency. For many, graduation was no certainty: they have been separated from their biological families, neighborhoods and schools and experienced a great number of stressful situations.
But they have persevered. One example:
Trenton Stadtmiller, 19, has been in foster care for a decade after serious abuse. Through hard work and determination, he has overcome the confusion of six foster placements and a move to a completely different community and school district, as well as the anger he feels from his troubled childhood. The Anthony Munoz Foundation recently awarded him a $20,000-a-year scholarship. Stadtmiller, who was a member of Future Farmers of America in high school, plans to study agriculture at Wilmington College.
"Trenton is just one example of the many teens we have in our system and challenges they have to overcome," said Moira Weir, director of the Hamilton County Job and Family Services. "Their resiliency is remarkable and will help them as they move forward in life. They have already proven they can overcome great odds and they can draw on those experiences as they face the trials of transitioning into adulthood."
Thursday will be spent honoring teens for their hard work and determination and thanking those who have helped them along the way — caseworkers, mentors, court-appointed special advocates and guardian ad litems. The celebration includes semi-formal dress, a dinner, speakers, music, certificates of achievement and gifts for the graduates.
"This is our chance to thank them for sticking with it under, sometimes, tremendously difficult circumstances," Weir said. "For many, this will be the only graduation party they experience and they deserve something very nice to mark this huge occasion."
This year's speaker is Travis Lloyd, a motivational speaker, author and hip hop artist. Lloyd experienced foster care, group homes and being institutionalized while growing up. He shares a story of breaking the generational cycles that can hinder one's life.
On Thursday, he will speak to a group of teens whose backgrounds are very similar to his. These 43 have overcome abuse, neglect, separation from their families and friends and many other hurdles to graduate high school. The all have grand plans to be a "star" as they enter their next life phase.
Hamilton County Job and Family Services currently has about 900 foster children a day and has nearly 200 children available for adoption. Citizens interested in adopting or becoming a foster parent can call 632-6366 or visit www.hckids.org for more information.  Those wishing to support foster youth financially can donate to the FAMILY Fund, www.hcjfs.org/familyfund .

Shared by: Moira Weir June 18, 2015

Tags: Archive, Moria Weir