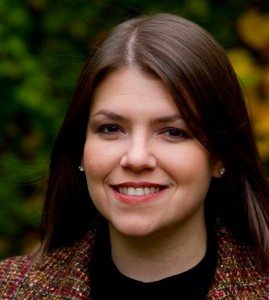 Ever wonder what clinicians really think about their work? How they navigate stressors? And the resources they recommend?
In our monthly interview series, clinicians share slices from their professional and personal lives. They reveal the challenges and rewards of being a practitioner, how they handle stress and their picks for great psychology books — and much, much more.
This month we're pleased to feature an interview with Marla W. Deibler, Psy.D, a clinical psychologist who writes the popular blog Therapy That Works on Psych Central.
Deibler is the founder and executive director of The Center for Emotional Health of Greater Philadelphia, LLC, an outpatient facility that provides evaluation and evidence-based, cognitive-behavioral therapies.
She is a nationally recognized expert in anxiety disorders and the obsessive-compulsive spectrum, including trichotillomania and other body-focused repetitive behaviors, obsessive-compulsive disorder, hoarding, and tic disorder.
1. What's surprised you the most about being a therapist?
The common experience of clients, despite the great diversity amongst individuals, constantly amazes me. Each therapy client is unique in their own life, yet when they are experiencing a psychiatric illness, their symptoms and distressing events are surprisingly like others who also struggle with their particular diagnosis.
In my practice, I frequently see clients who are seeking diagnosis and effective treatment for what they believe to be unusual difficulties, yet their experiences are not uncommon and are frequently seen in my practice.
It's a wonderful experience, as a therapist, to be able to provide diagnosis and effective treatment to those who felt that they were "the only one" and find that their struggles are not uncommon after all.
2. What's the latest and greatest book you've read related to mental health, psychology or psychotherapy?
I used to read only psychology books. It's true. In my spare time, I read psychology for fun. In recent years, I've moved to other genres to give myself a break from my work. That being said, here are a few that stand out for me:
Acceptance and Commitment Therapy (2012) by Steven Hayes, PhD and Jason Lillis is a great book about the basics of ACT, which has recently interested me. I consider myself to be an evidence-based practitioner and this "third wave" cognitive behavioral therapy has garnered much attention in recent years.
Internal Family Systems by Richard Schwartz, PhD (1995) is not a recent publication, but it is a book that has really left an impression on me, sparking a great deal of thought into the different ways to conceptualize and work through cognitive dissonance. A really fascinating approach to working with an individual's inner turmoil.
Don't Panic by R. Reid Wilson, PhD (1987/2009) is an "oldie but a goodie." This book is the first psychology book I can recall reading (at 17 years of age) that left me amazed at the link between the mind and body. It served as the catalyst for my interest in becoming a psychologist. (Thanks, Dr. Wilson!)
3. What's the biggest myth about therapy?
The biggest myth about therapy is that therapists are merely trained listeners and talking about one's problems will help them feel better. Therapy is so much more than this.
It is an evidence-based science and a craft that requires a great deal of skill and creativity. Therapy is a process that involves learning to change one's subjective experiences (thoughts, feelings, behaviors) through skills acquisition, insight, and the generation of new mastery experiences, which lead to a positive shift in one's perception and is reflected in their more adaptive functioning.
4. What seems to be the biggest obstacle for clients in therapy?
In my practice, I most frequently use cognitive behavioral therapy, which involves homework. Practicing skills, tracking behavior, and engaging in exposure and response prevention assignments, to name a few, are frequently given between sessions.
These assignments are important to the client's progress, yet sometimes, feelings of anxiety (and the desire to avoid anxiety) or ambivalent feelings about "getting better" can be an obstacle to overcome.
5. What's the most challenging part about being a therapist?
The most challenging part about being a therapist is the importance of continuing to learn, and grow, both as a therapist and also as an individual. There are always areas to explore and develop, no matter how much expertise you have in a particular area.
6. What do you love about being a therapist?
I love being a psychologist. I find it rewarding to connect with people at their darkest hours to show them that they are not alone and to guide them through their difficulties toward a happier, healthier, more fulfilling life.
7. What's the best advice you can offer to readers on leading a meaningful life?
There is no definition for what it means to live a meaningful life, despite societal ideals. It is up to each of us to make our own meaning of our experiences.
Look within to find who you are and what makes you feel good about your life and your impact on the world. Live consistently with this internal self.
8. If you had your schooling and career choice to do all over again, would you choose the same professional path? If not, what would you do differently and why?
If I had to choose an academic path again, I would likely choose the same path. I am very happy in my professional life.
9. If there's one thing you wished your clients or patients knew about treatment or mental illness, what would it be?
Change is a process.
10. What personally do you do to cope with stress in your life?
I prioritize my own healthy stress management and utilize many of the skills I teach others to develop in order to maintain my own well-being. I engage in cognitive restructuring, practice relaxation, sleep, exercise, clean, and enjoy time with family and friends.
Structure helps me to feel in control of my stress; I make lists and organize my environment and responsibilities. My husband is also a psychologist and we find it helpful to talk with each another about the stressors in our lives.
Staying connected to friends is also helpful. Social support is a very important factor in resiliency, happiness, and well-being.
Shared by: Margarita Tartakovsky, M.S., Contributing Blogger March 2, 2017

Tags: Archive, Clinicians on the Couch