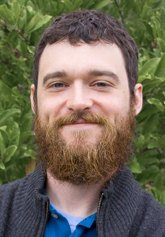 In this regular feature on Psych Central, we've been talking with a different clinician each month about everything from conducting therapy to coping with stress to living a meaningful life to the challenges clients face.
This month we're pleased to present an interview with Will Meek, Ph.D, a licensed counseling psychologist in the state of Washington. Meek is the lead psychologist at Washington State University Vancouver Counseling & Testing Services and an Adjunct Professor of Counselor Education at Portland State University. He also has a private practice in Vancouver, WA. He regularly contributes to Psych Central and writes a website on the psychology of men.
Meek completed his undergraduate degree in psychology at Baldwin-Wallace College in Berea, Ohio, his doctorate in counseling psychology at the University of Missouri Kansas City, and finished his post-doctoral work at the University of Delaware.
To learn more about Meek and his work, check out his website.
1. What's surprised you the most about being a therapist?
The biggest surprise was how much change can happen in a short period of time. If there is a good counselor/client match, and the client is highly motivated for change, then amazing things can happen very quickly.
2. What's the latest and greatest book you've read related to mental health, psychology or psychotherapy?
I have been heavily influenced recently by Thinking Fast and Slow by Daniel Kahneman.
3. What's the biggest myth about therapy?
The biggest myth is that the techniques are more important than the relationship with the therapist. Research has shown that the strength of the counseling relationship is more important than any techniques or specific interventions. For clients, that means it is important to choose a therapist you trust and you will enjoy working with, not just someone offering a special type of counseling.
4. What seems to be the biggest obstacle for clients in therapy?
Everyone has different obstacles, but one in particular I see quite often is when someone is convinced they are "defective" or that something is "wrong" with them. Often the paradox is that they are healthy, and that the problem is actually their belief that something is wrong with them.
5. What's the most challenging part about being a therapist?
That you can't always help everyone. Sometimes due to scheduling or some other factors, things don't come together, and making peace with that can be challenging.
6. What do you love about being a therapist?
My favorite thing about being a therapist is watching my clients' hard work finally pay off. The amount of effort and creativity that they bring in the door is always inspiring to me, and seeing that carry them to the next stages of their lives is really amazing.
7. What's the best advice you can offer to readers on leading a meaningful life?
Give up on trying to be happier, and instead try to do something that will be meaningful to yourself, someone else, your community, or the world.
8. If you had your schooling and career choice to do all over again, would you choose the same professional path? If not, what would you do differently and why?
I would, with only some minor variations based on how personal things went for me. However, I also have been getting into coffee lately, so I have been fantasizing about going back in time and being mentored by an expert coffee roaster.
9. If there's one thing you wished your clients or patients knew about treatment or mental illness, what would it be?
That American culture has dramatically over-pathologized normal life. Being sad, angry, anxious, tired, inattentive, disconnected, or unfulfilled are normal parts of the human experience. Only in the most dramatic forms are they "disordered" or constitute an "illness."
10. What personally do you do to cope with stress in your life?
I write songs, exercise, and spend time with my wife and friends.
Shared by: Margarita Tartakovsky, M.S., Contributing Blogger March 12, 2017

Tags: Archive, Clinicians on the Couch