In response to the COVID-19 virus crisis, we are working with our agency partners to ensure the safety and health of our neighbors experiencing homelessness. We will update this page with information/initiatives as our community continues to come together to create share solutions.
---
First off, our team is working from home. And to maintain social distancing, no more than 1 or 2 people are in our office at a time to perform essential tasks.
Our Central Access Point Helpline is up and running. Our Intake Specialists haven't missed an hour. In part, thanks to foundation grants received last year for new technology so they can work from home.
About Our Emergency Shelters
Our greatest fear is the arrival of the virus in overcrowded congregate emergency shelters. We know the virus can spread before people show symptoms. People live in very close quarters while in shelter. If a shelter resident tested positive, everyone in that shelter was potentially exposed.
That concern is tenfold – as we have ten homeless shelters in Hamilton County. Our shelter providers agreed. Being proactive to prepare for the virus vs. reacting to its arrival was the only way to respond.
The family shelters and single adult shelters are taking different approaches to prepare. Both have acted, with our help, to de-concentrate their congregate facilities.
Family Shelters
The family shelters (Bethany House, YWCA of Greater Cincinnati, Interfaith Hospitality Network of Greater Cincinnati, and Salvation Army) decided that, since families need to be able to remain together as a unit, each family needed its own separate living quarters.
As opposed to sleeping two or more families to a room in their congregate buildings. All families that were in congregate facilities – about 50 – have moved into hotel rooms.
The family shelters made every effort to use "extended stay" hotels with kitchens. So that families can isolate from others and so they are able to prepare their own meals in their rooms. Shelter operators are providing groceries.
Some of the family shelter capacity is in apartment-style units. Those families didn't need to move.
Single Adult Shelters
One single adult shelter – the Hatton Center for Women – decided to move its residents into hotel and motel rooms. That facility is currently closed.
The other single adult shelters (City Gospel Mission, Barron Center for Men, Off the Streets, Lighthouse Youth Crisis Center, and Sheakley Center for Youth) have focused their efforts to de-concentrate their facilities.
This does two things:
Provide separation (3-6 feet) between residents to reduce transmission if a resident does contract the virus
Move those residents who are most at risk of severe symptoms or death if they contract the virus out of the facility and into hotel rooms
For example, we worked with the Shelterhouse Barron Center for Men this week to provide resources to begin move 30 extremely vulnerable residents out of the center and into hotel rooms. But, that's only 30 residents out of a population of well over 150.
Funding for our Homeless System in Response to COVID-19
A big part of our role is to help identify and secure resources so that the shelters can take these steps. And to affect homelessness in other ways:
We worked with the family shelters and the Greater Cincinnati Homeless Coalition to secure significant funding from the United Way of Greater Cincinnati. To date they have committed $155,000 to the family shelters, and another $25,000 to Shelterhouse.
We worked with the Ohio Housing Finance Agency (OHFA), which has committed $5 million dollars to the state of Ohio. About $500,000 earmarked for Hamilton County for various homelessness prevention efforts. Including funds to help people affected by the sudden downturn in the economy and/or job loss.
These funds will come from OHFA to Strategies to End Homelessness. Part will go to existing homelessness prevention efforts like our Shelter Diversion program. The balance will go towards our small, but growing, Eviction Prevention work. Work in partnership with Legal Aid, the Community Action Agency, and St. Vincent de Paul.
Last is the Federal Government. Which has approved significant funding to address the COVID-19 outbreak. But haven't informed communities if or how much funding they will receive.
Given our significant role in managing federal funding locally, there is no doubt that we will be called upon to manage such resources. That is, when/if funding arrives in the City of Cincinnati/Hamilton County.
That is still undetermined.
What's Next?
Things are happening every day. We are in constant communication with our partner agencies and beyond:
We meet daily with the family shelters
We have daily calls with the City of Cincinnati's COVID-19 Homelessness Task Force
We meet weekly with the single adult shelters
And with our peers — the other eight Continuums of Care in the State of Ohio
We will keep you updated on our response and progress as often as we can or if new information arises. We hope you are well and are taking measures to keep your families, neighbors, and our community safe.
The post COVID-19 Response appeared first on Strategies to End Homelessness.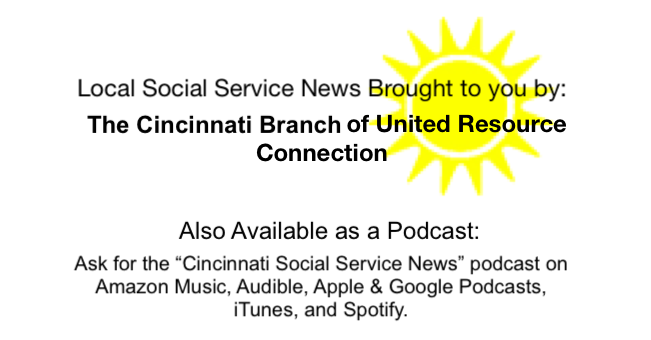 Visit original source at Strategies to End Homelessness (.org)

Shared by: Strategies to End Homelessness March 27, 2020

Tags: Archive, homelessness, News