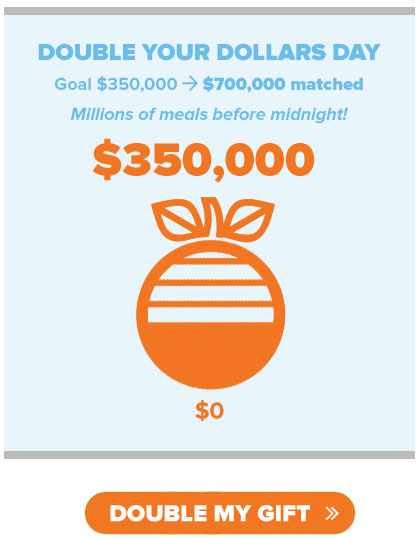 It's Double Your Dollars Day!
Double Your Dollars Day has arrived—24 hours dedicated to ending hunger in the tristate.
Our goal this year is $350,000 ($700,000 matched). It's our most ambitious goal ever, and for good reason. We need every dollar to continue to respond to the increased need in our community. Today, supporters like you are giving generously when every dollar becomes $2 and can provide 6 meals to those in need. Will you join them?
The pandemic has greatly increased the number of our neighbors in need of our services—many for the first time. Hard-working people who face unemployment or unexpected medical bills and need somewhere to turn. Your support goes straight to work to provide families with food, services like rental assistance, and most important of all—hope to get them back on their feet. That's the power of your gift.
Our 2020 Double Your Dollars Day is our most important yet, and we need dedicated supporters like you to be a part of it.
The post Double Your Dollars Day – One day, twice the hunger fighting impact. Give now! appeared first on Freestore Foodbank .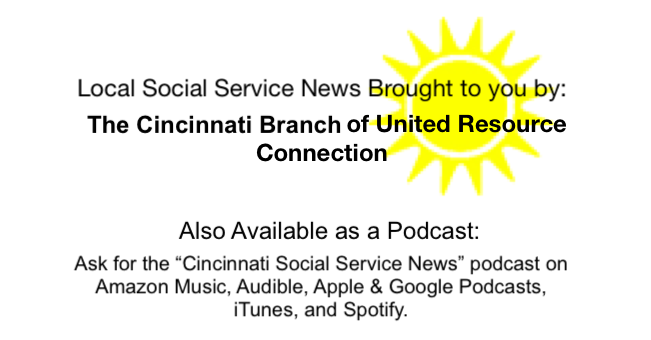 Shared by: Freestore Food Bank, Trisha Rayner for Media Inquiries December 9, 2020

Tags: Archive, Blog, Latest News, Media