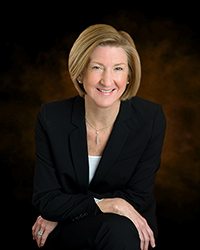 June is the month we hold our agency's signature event – Celebration of Dreams – which is our biggest event of the year. On June 8, we will recognize nearly 50 wonderful foster children who have overcome great challenges to graduate high school.
For many, this is the only graduation party they will receive. That is why we try to make it a very special occasion.
Celebration of Dreams will be held at The Phoenix this year and will feature Inky Johnson, an inspirational and motivational speaker who was headed for an NFL career before an injury crushed his dreams. He uses that life-altering moment as an example of the strength needed to achieve a lifetime of success.
We are fortunate to have Mr. Johnson, but he is not the star of the show. The stars of Celebration of Dreams are the Hamilton County foster youth who have already shown the strength and resiliency to graduate high school despite great obstacles. Foster children are often separated from the only family they know and love, their neighborhood and friends, and the only schools they have ever attended.
Graduating high school is not a given. In fact, foster children are much more likely to drop out of school and not graduate than their peers. The young people we celebrate June 8 worked hard to avoid that fate.
This is the 18th year we have held a Celebration of Dreams event. The event is a semi-formal celebration that features a dinner, speaker, music, certificates of achievement and gifts for the graduates. We not only honor them, but those who have helped them along the way: caseworkers, mentors, court-appointed special advocates and guardian ad litems, among many others.
In addition to celebrating their tremendous achievement, this event allows us to impart one last lesson: It is not about where you come from, it is about where you end up. They have all come from tough experiences – abuse and neglect that was to such a level they were placed in the child welfare system. But that does not have to define them; it does not have to be their legacy.
June 8 will be the first day of the rest of their lives. They have already avoided becoming a drop out statistic. Now, they must avoid the other statistics that often claim foster youth who age out of the child welfare system: homelessness, incarceration, mental health issues and other problems.
If the past is a predictor, we know these young people have what it takes to overcome and succeed. June 8 will be a celebration – not just of what they have achieved so far, but what they will become.

Shared by: Moira Weir May 30, 2017

Tags: Archive, Moria Weir