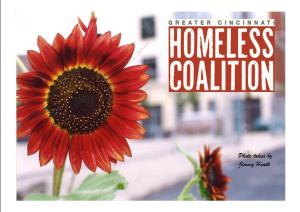 Come to an Eat and Learn event at the Coalition.  This is an opportunity for you to learn more about us and how we are working in the community through the coordination of our 54 member agencies, our Education Programs and out Grassroots Advocacy
Do you ever wonder where your financial support for the Homeless Coalition going? Here is a chance to learn a little more about the Coalition and see how we are putting your hard-earned money to good use in the community.
Do you ever wonder what services and opportunities are available at the Coalition? What education programs we offer and how we can be of service to your School, Church Group, Club, etc ? Then please be sure to attend one of these events!
We have four events that you can attend so that we can tell you more about us, the needs in the community and how you can get involved in the solution! Please attend one of these events. The dates are April 29th and May 3 from 12:00-1:00 PM for lunch -OR- May 7th or May 9th from 6:00-7:00 PM for dinner. Please RSVP the date and time you plan to attend.
Here at the Coalition we want to get to know our many supporters and build an even closer relationship with our community. We believe that in order to overcome homelessness in our community, the only solution is to work together as a team to do so.  So please join us!
WE HOPE TO SEE YOU AT ONE OF THESE EVENTS
Shared by: streetvibes April 8, 2013

Tags: Archive