Since March, at the beginning of the Covid-19 pandemic, the Freestore Foodbank has coordinated and produced emergency food distributions in neighborhoods throughout Greater Cincinnati. Beginning Wednesday, December 9 Freestore Foodbank will offer drive-up food distribution with a varying menu from week to week at our Freestore Foodbank Mayerson Distribution Center on Tennessee Avenue in Bond Hill. These drive-up food distributions will mimic our emergency food distribution efforts but offer families a different product mix each week as long as supply lasts and demand is high within the community. These new weekly distribution events are not to be confused with our drive-up Holiday Food Distribution scheduled for December 18 at the Cincinnati Reds Youth Academy.
"Right now, due to the pandemic, we estimate that at least 110,000 children in our tristate at risk of hunger. That number keeps growing and we have to do all we can to make sure families have enough food on their table to get through this difficult winter stretch. Our goal as we test out these new weekly drive-up distributions at our distribution center on Tennessee Avenue is to provide food to at least 500 families, safely, socially distanced, with minimal contact, in a limited time frame offering a unique mix of food. One week may be chicken, dairy and produce and the next week a seafood item, produce and orange juice," said Freestore Foodbank President and CEO, Kurt Reiber.
Food Distribution:
WHEN: Wednesdays, 1pm-4pm starting December 9
TIME: 1-4PM HARD STOP AT 4:00PM
WHERE: Freestore Foodbank, 1250 Tennessee Ave, Cincinnati, OH 45229
Food Distribution for first 500 families or 4:00 PM stop time. Distribution will take place along the eastbound curb lane of Tennessee Avenue with assistance from the Ohio National Guard
MENU FOR PICK-UP AT NEXT WEDNESDAY, DECEMBER 9 FOOD DISTRIBUTION:
Frozen Boneless Chicken Breasts
Eggs
Orange Juice
Produce Box (variety)
MENU FOR PICK-UP AT NEXT WEDNESDAY, DECEMBER 16 FOOD DISTRIBUTION:
Frozen Peeled Shrimp
Frozen Ground Beef
Orange Juice
Tortillas
Produce Box (variety)
The post Freestore Foodbank to introduce new weekly drive-up food distribution to help families through winter months of pandemic appeared first on Freestore Foodbank .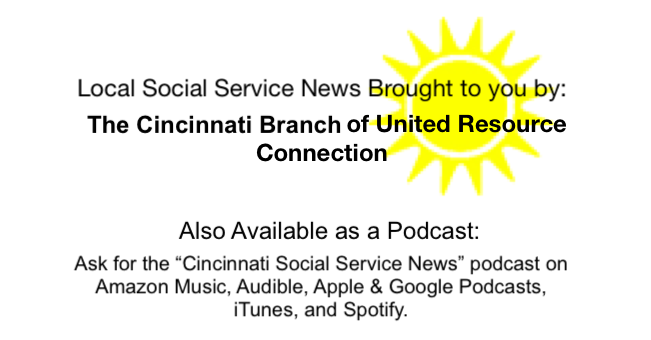 Shared by: Freestore Food Bank, Trisha Rayner for Media Inquiries December 4, 2020

Tags: Archive, Blog, Latest News, Media