Technical Support Team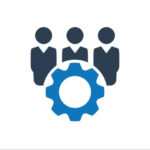 Public Group
Active 3 days, 4 hours ago
By default everyone is automatically added to this team. This group is intended to provide assistance with trouble shooting any problems you may be having with our technologies. Click the "Documents" link for a list of downloadable user manuals deemed helpful. Visit the "Forum" link to find answers to frequently asked questions, or to start a new topic if you can't find your solution.
Forum Guidelines & how to help notify staff of violations
You must be logged in to reply to this topic.