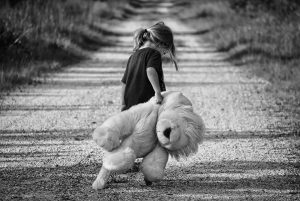 A transcendent child
J.D. Vance is a hillbilly, at least that's how he refers to himself and his relatives and neighbors in the Appalachian mountains. He was born and raised in Middletown, Ohio among large numbers of hillbilly transplants from Jackson, Kentucky deep in coal country and was the son of a teenage mom who was the daughter of "Mamaw", who had her first baby at fourteen. The region in which J.D. grew up was characterized by extremely high rates of teen-age pregnancies, drug addiction, alcoholism, high school dropouts, unemployment, incarceration, and mental illness.
Complicating things was the fact that J.D.'s mom was drug addicted throughout his childhood, despite numerous stays at rehab centers. Her relationship history was dismal, characterized by five marriages, all of which ended in painful divorces resulting in a steady flow of men coming into the home and into J.D's life, none of whom stayed long enough to bond with him. To suggest that J.D. had the deck stacked against him would be an enormous understatement.
What's remarkable about this young man's life was not that he survived such overwhelming circumstances, but that he transcended them in a way that staggers the imagination. It was his own dedicated and dogged commitment to not fall victim to a culture that was literally destroying the lives of many of his friends and family that made him an outlier. And yet he didn't make it without a lot of help. In particular, there were two people in his life who saw he truth about what J.D. who helped him to see himself through their eyes, and transformed his identity of himself. They were his grandparents Mamaw and Papaw, who lived down the street from him and loved him dearly. Although like most of J.D.'s neighbors and family members, they were uneducated and poor they embodied the values of loyalty, devotion to family and a strong work ethic.
J.D. enjoyed privileged status from being the grandson of Mamaw who was reputed to be the toughest woman in town.  Her husband, Papaw was considered to be the most skilled auto mechanic in the community. J.D. spent more time in his grandparents' home than he did at his mother's which was that was filled with continual screaming, fighting, violence, and abuse, by an assortment of men. It was in his grandparent's home that he felt safe. The peace that he experienced there enabled him to think clearly and to complete his homework.
Upon completion of high school, J.D. knew he wasn't ready for college, so he enlisted in the Marines where he lost 35 pounds, got into shape, and cultivated self-discipline. When J.D. was away from home, he received as many as six letters each night from his devoted family. After four years as a successful marine including a tour of duty in Iraq, he decided that he was ready for college. J.D. graduated from Ohio State, completing his degree in less than two years. He then went on to earn a law degree from Yale. As he had in his military career, during undergraduate and law school,  J.D. created strong connections with mentors who helped shape his character and plugged some of the holes left from his rough start in life.
Just 31 years of age, J.D. now enjoys a fulfilling life, which includes a loving marriage, a successful career as a lawyer, and high self-esteem. He is also a published author and has written a book entitled Hillbilly Elegy: A Memoir of a Family and Culture in Crisis, which made the New York Times best-seller list in 2016. The book is a tribute to his grandparents who actually raised him and whom he knows saved him. It is also an effort to expression his commitment to awaken Americans to the struggles, needs, and strengths of those living in rural America who for many years have been maligned and mischaracterized by others.
J.D. is clearly a transcendent child. In her widely acclaimed book The Transcendent Child: Tales of Triumph over the Past Lillian Rubin defines transcendent children, as those who have somehow managed to transcend extremely difficult circumstances and not only managed to survive, but to thrive and in some cases even achieve extraordinary success. Rubin also identifies 5 characteristics that these children possess that distinguish them from others who live in similar circumstances.
These children generally 1) do not deny or repress their painful past. 2) possess a fighting and determined spirit. 3) believe that they are different from the people in their lives who are abusive, disrespectful, irresponsible, and neglectful, even if believing that jeopardizes their connection to the family. 4) have at least one person who really sees them and reflects back their goodness and have the ability to attract others at various times in their life that fills in the gaps of the past. 5) have a sense of mission, a commitment to something larger than their personal interest. J.D. has all five.
When nearly all of those in your very family as well as those in the wider community are lost in destructive cycles of behavior, escaping those patterns is nearly impossible for the average person. As JD's book so clearly reveals, he is not an average person, he is one of the exceptional few. He was receptive to the love and guidance of his grandparents, and to the affection and care of others in his extended family. Those relationships became the prototypes that allowed him to form meaningful connections in the military and his academic life that fed him and enabled him to become man he is today.
J.D.'s story can inspire us all to continue to hang in there even when, particularly when, the going really gets tough, and to reach out to ask for assistance and to be nourished by the support offered by others. As we continue to make our best effort to live up to our highest ideals, there will inevitably be setbacks as well as successes. The challenging times can serve to strengthen our resolve and our commitment to prevail in the face of difficulties. Without them we would be unable to become stronger at the broken places like J.D.  No matter how severe the deprivation of one's early life, those efforts can culminate into a life well lived. Just ask J.D.
---
If you like what you read, click here to sign up for our monthly inspirational newsletter and receive our free e-book: Going For the Gold: Tools, practice, and wisdom for creating exemplary relationships.

Shared by: Linda Bloom, LCSW, & Charlie Bloom, MSW, Contributing Bloggers November 8, 2017

Tags: Archive, relationship-skills