Homelessness in the National Spotlight
How does Cincinnati's "street" homeless population compare to other U.S. cities?
You've seen the headlines: "Seattle Residents Blame Elected Officials for Homeless Problem", "Homeless Crisis in California", "White House Plans Federal Intervention on Homelessness."
In the U.S., more than 500,000 people experience unsheltered homelessness on a given night and nearly 1.5 million people pass through emergency shelters each year. Since 2016, across the U.S. the unsheltered homeless counts have increased by 10%.
Through the coordinated efforts of our local homeless services system, Cincinnati has seen a 43% decrease in the number of people sleeping on the streets in the last 6 years.
But there is more work to do.
Especially now, as the colder weather approaches. We are again partnering with Shelterhouse to open Winter Shelter. A vital, life-saving shelter open during the coldest nights of the year, so that people don't freeze to death on the street.
Last year, with your support, 763 people slept safely at Winter Shelter. And for that, we thank you. You can learn more at WinterShelter.org.
---
Did you know?
According to the U.S. Census Bureau:
The percentage of Cincinnati and Hamilton County residents under age 18 living in poverty is the highest it has been in 5 years.
And in the City of Cincinnati 1/2 of all children under 5 are living in poverty.
With your help we can keep these children from becoming homelessness.
---
Shelter Diversion: A best practice to prevent homelessness
"Shelter Diversion" programs are the most cost-effective way to prevent homelessness. And they have the best outcomes.
How does Shelter Diversion work? The program helps clients who have lost their own housing, are "doubled up" and running out of places to stay. It provides financial help, and robust case management.
Clients Call "CAP" Clients call our Central Access Point (CAP) Helpline for emergency shelter or housing programs. After an assessment, our Intake Specialist determines how best to help.
Housing and supportive services If eligible, we match the client to a partner agency who completes the intake into the program. Case Managers help clients find employment and access other services and programs.
Our team quickly finds affordable housing for the client and provides a deposit, first month's rent, and help with utilities. All with the goal of less than 30 days from first call to CAP to housed.
How effective is it? In 2018, 231 households were in the program, including 512 children age 12, or younger: 58% increased their income, 94% exited to positive housing outcomes.
How much does it cost? If a person becomes homeless, it costs $3,900 to help them get stably housed. But, it costs only a third of that – $1,300 – to prevent them from becoming homeless in the first place!
The Federal Government provides very little funding for prevention. We instead rely on our community to support critical programs like CAP and Shelter Diversion. Generous foundation partners and donors, like you, make it possible.
Here's why it matters: we know many more local families are one job loss, one illness away from homelessness.
---
From Shelter to Stability
Due to a family health crisis, "LC" missed too many days at work and got fired. These back to back crises – which we see often – left LC and her two children homeless. Out of places to stay, she and her kids entered a local family shelter.
After three months in the shelter, LC got approved for a housing program. They moved into their own apartment and today she is working again and able to support her family!
A family has a safe place to sleep and a future together because of the generosity of our community. We work each day to ensure more families, like LC's, become stably housed, and break the cycle of homelessness.
---
The KEYS to Ending Youth Homelessness
In 2018, the U.S. Department of Housing and Urban Development approved "Youth Homelessness Demonstration Project" plans in 10 select cities; Cincinnati proudly being one. Strategies to End Homelessness authored the plan – "KEYS to a Future Without Youth Homelessness" – in partnership with multiple local agencies.
The project officially began in March. In 6 short months, the project has served 230 youth:
41 youth diverted from homelessness
146 youth matched with housing
62 youth provided legal services
We'll keep you updated on this unique and important program.
---
Back to School & Safe at Home
"Joy" called our CAP Helpline for emergency shelter. Instead we found her an apartment, paid her deposit and 1st month's rent, and gave her access to supportive services.
She is grateful that her sons had a stable home just in time for the School Year. And we are grateful for your support that made it possible! 
Our Shelter Diversion Program saves hundreds of families – like Joy's – from becoming homeless each year.
---
Summer is Not A "Break" For Homeless Families
Families with unstable housing stay with family or friends during the school year, but are asked to leave once school is out and children are home, underfoot all day. And this summer was no different. Our Central Access Point (CAP) Helpline received a record number of calls for help.
We partner with local family shelters to add capacity and serve more families. They provide the vital services to move these families from homeless to home. We raise the funds needed. Your support houses families and keeps the CAP Helpline connected to those in need.
And for that, we thank you!
The post Home: Your Fall Impact Report appeared first on Strategies to End Homelessness.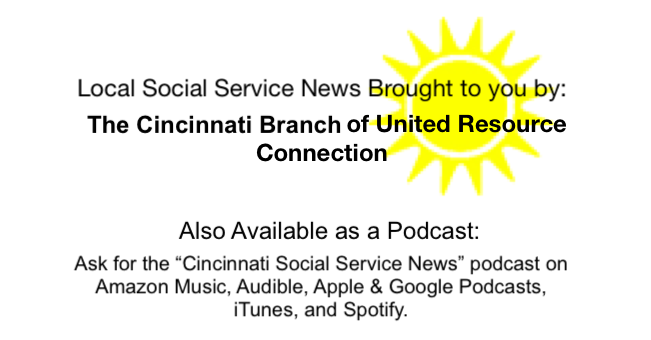 Visit original source at Strategies to End Homelessness (.org)

Shared by: Strategies to End Homelessness September 30, 2019

Tags: Archive, homelessness, News