We believe the key to reducing homelessness is to prevent as many people as possible from becoming homeless in the first place.
What is "CAP"?
The Central Access Point Helpline (CAP) 381-SAFE was one of the first helplines of its kind in the nation, connecting people in crisis with shelter diversion, housing, or emergency shelter placement.
Before CAP, families had to make multiple calls to multiple shelters and agencies to get help. Now our clients begin their journey to hope and stability with one call to CAP. Those experiencing homelessness – or about to be – can count on us in a time of crisis, 7 days a week.
Who is Calling?
3,657 neighbors in need called CAP in 2019 and 1,304 callers were placed into a safe shelter or an appropriate program. 1,675 of the callers were families; 1,982 were single individuals
How it Works
Our trained Intake Specialists determine if a caller is in immediate need of emergency shelter or if a program or service we provide can prevent them from becoming homeless. CAP can place households into three family shelters, two single men's shelters, a single women's shelter, a youth shelter, a transitional housing program, a Supportive Services for Veterans Families program, four Veteran's Administration Programs and five Shelter Diversion programs.
Data Informs our Work
The CAP Team inputs data about callers into the community's Homeless Management Information System (HMIS). Due to the emergency nature of CAP Helpline calls, only information needed for the risk assessment or to make a placement are collected.
The CAP Team utilizes sophisticated phone software to track call wait times and can view in real time how many callers are waiting in the queue. In order to track target outcomes throughout the year, they review the average weekly call time, and workshop the results weekly. [we will include a graphic with the reduction in wait time]
Improving the Caller Experience
Reducing Call Wait Times
After analyzing different areas of the program, including what causes long wait times, the team decided to add additional staff devoted to answering the CAP Helpline. In addition, in 2019 the CAP Team developed a new Risk Assessment screening tool, allowing for movement away from a "first come, first served" model to one focused on intentional and strategic placements, ensuring those most at-risk and most in need are served first.
Intake specialists provide relevant community service referrals for callers with fewer barriers so that they receive assistance that will help them stay in their housing or acquire housing instead of needing shelter placement.
This new Risk Assessment process allows for callers to contact CAP weekly instead of daily, reducing the number of times callers must contact CAP, decreasing call volume, and reducing wait times, resulting in a better experience for callers.
More Help Available
The CAP Helpline now has increased placement capacity for specific populations. The community's comprehensive plan to end youth homelessness, KEYS, began operating its youth shelter diversion program in 2019 and placements are now made through CAP. Healthcare for Homeless Veterans is now integrated into CAP's referral system and provides veteran shelter beds for singles and families.
Community Awareness
The CAP Helpline team also instituted an annual outreach project. This is a concerted effort to identify community agencies, institutions, and locations frequented by those experiencing homelessness and provide CAP Helpline information, with the goal of increasing awareness of CAP's services.
Coordinated Entry
Coordinated Entry is the process by which people experiencing homelessness are given access to housing and assistance based on their level of need and resources available in Greater Cincinnati. By coordinating the needs of the community with available resources, we are able to move people experiencing homelessness quickly and efficiently through the Continuum of Care for the Homeless.
This process reduces the number of people entering into homelessness by offering prevention and diversion resources. Coordinated Entry ensures that individuals and families experiencing homelessness have an equitable and centralized process for access to appropriate resources, in a person-centered approach that preserves choice and dignity.
The post Homeless to Hope in One Call appeared first on Strategies to End Homelessness.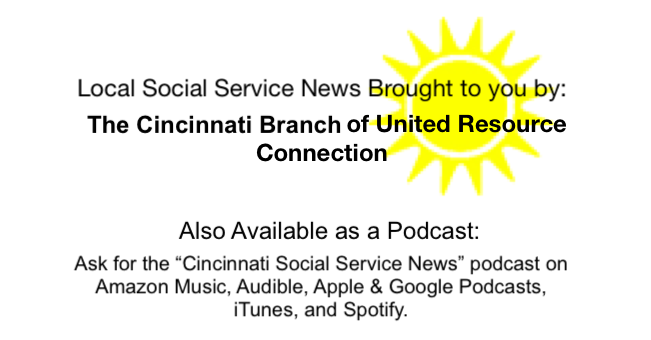 Visit original source at Strategies to End Homelessness (.org)

Shared by: Strategies to End Homelessness June 10, 2020

Tags: Archive, Blog, homelessness, News