This week is about generating conversation around hunger and homelessness and engaging communities.
If you're reading this, thank you! Creating awareness around the crisis of homelessness is vital. For that reason, November 16th – 24th is Hunger and Homelessness Awareness Week.
Homelessness knows no season and doesn't discriminate. Veterans, single moms, LGBTQ teens, people fleeing domestic violence. People experiencing homelessness aren't always who we think. In our community, more than half (55%) of our homeless population are under the age of 35 and a full quarter (25%) are children, under the age of 18.
Many Americans are living on the edge. Choosing between basic necessities like purchasing food, paying rent, or going to the doctor. According to the National Coalition for the Homeless, 43.1 million Americans live below the poverty level. 549,000 Americans are homeless on a typical night. While 42 million Americans are at risk of suffering from hunger. And 1 in 5 children in the U.S. live in poverty.
Our Greater Cincinnati homeless population
According to U.S. Census estimates released October 2019, more than 73,000 people live below the poverty level in the city of Cincinnati (nearly 24,000 of them being children), making Cincinnati the fifth-highest poverty rate in the country among cities with more than 250,000 people.
In 2018, 7,036 people experienced homelessness in Hamilton County by residing in an emergency shelter or sleeping in places not meant for human habitation. This number includes 1,788 children under age 18. We know many more families are just one crisis, one lost job, one medical emergency from homelessness.
Homeless children suffer in many ways. According to the National Alliance to End Homelessness, children who experience homelessness have higher levels of emotional and behavioral problems, an increased risk of serious health problems, are more likely to experience separations from their families, are more likely to repeat a grade, be expelled or drop out of school, and have lower academic performance.
We work to prevent homelessness, before it happens
Our prevention programs target those who, statistically, are most likely to find themselves in an emergency shelter or on the streets in the near future – those who have already lost their housing, are now living in doubled-up situations and running out of places to stay. Homelessness Prevention services are directed primarily toward families. In 2018, we served 225 families, for a total of 869 people, of which 611 were children.
Intervention through homelessness prevention can give children a new lease on life and help their families break the cycle of poverty and homelessness. Sadly, our Central Access Point Helpline data shows that of the families that reached out for help, a full 56% were turned away without any assistance. Clearly, there are many more families in need in our community that would have entered services if space had been available. We are committed to increasing funding for this critical work in order to meet the need in our community and to assist more families.
The overall goal of our Homelessness Prevention program is to reduce the number of people who experience homelessness by targeting individuals and families who are at-risk of homelessness and preventing them from experiencing the trauma of homelessness.
Program participants, identified via our Central Access Point Helpline, receive short-term (3-6 months) rental assistance, deposit, utility assistance, and furniture for the home. Rent, deposit, and utilities are paid by Strategies to End Homelessness directly to landlords, Duke Energy and Cincinnati Water Works. Providing families with both housing and furniture, parents are empowered to focus on employment and long-term stability, knowing their children's basic needs are met.
When an at-risk family is provided with a furnished home, beds with mattresses, tables, and chairs, parents are able to focus on activities that will ensure their long-term self-sufficiency, like employment. Such families are less likely to become homeless again. With a modest investment, we aim to stabilize the family and break the cycle of homelessness.
The post Hunger and Homelessness Awareness Week 2019 appeared first on Strategies to End Homelessness .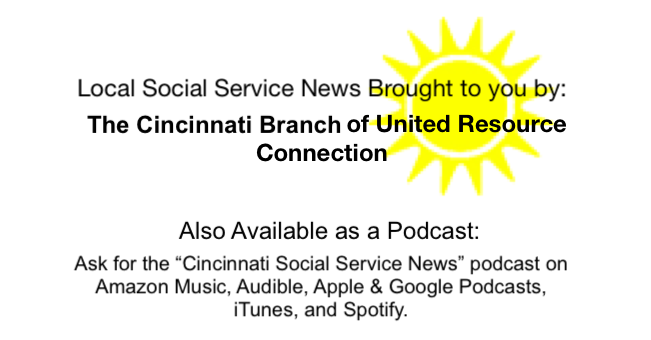 Visit original source at Strategies to End Homelessness (.org)

Shared by: Strategies to End Homelessness November 15, 2019

Tags: Archive, Blog, homelessness, News