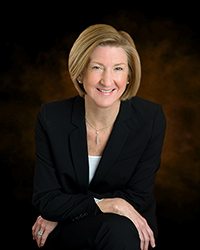 Some long-time food assistance recipients are driving themselves right out of the program through a new partnership between Hamilton County Job and Family Services, the state of Ohio and the U.S. Department of Agriculture's Food and Nutrition Service.
This partnership, the first of its kind in Ohio, is just one example of the innovative things we do at our agency to help families and children. I would love to start out 2017 by highlighting some of our successes.
Our partnership has led to 11 food assistance recipients completing truck driving school, with four already employed in jobs paying more than $45,000 a year. Each person who completes this program is someone who will be able to provide not only food for their family, but the extras that will improve their quality of life.
Stronger families mean stronger communities and that is something we want in Hamilton County.
The seeds of the partnership were planted last spring when we requested the state provide us $50,000 in Supplemental Nutrition Assistance Program Employment and Training Funds to match an existing $50,000. Due to some previous success helping several of our consumers find work as commercial truck drivers, we elected to spend all of those funds on training recipients to drive a truck, both a need in this country and a popular employment choice of many of our consumers.
The funds cover tuition for a $4,000 five-week course (80 hours in the classroom and 120 hours on the equipment) at Napier Truck Driving Training, Inc., books and other fees needed to prepare for, and pass, a Commercial Drivers' License test.
We began targeting food assistance recipients in late summer. Families earning 130 percent of the federal poverty level or less are eligible for food assistance. That means a family of four must earn less than $32,000 annually to be eligible. That family would receive a maximum monthly allotment of about $650, or about $21 a day to feed their family.  
So far, of the 12 people who have completed the full-time (7:30 a.m. to 4:30 p.m. daily) training course, four have passed all sections of the CDL test, been awarded Class A licenses and are working full time in jobs paying $866 per week, or $45,032 annually.
That is a living wage! Their success in achieving long-term employment helps them to become self-sufficient and leave the food assistance program.
While one of the original dozen enrolled in the program had her training temporarily halted by pregnancy, 11 actually completed the program. We are hopeful the other seven will soon pass all section of the CDL and join their four classmates as fully-employed truck drivers.
Napier does a fantastic job of getting people trained, licensed and into employment. Hamilton County JFS has an established relationship with Napier going back several years and has traditionally funded training with money from the Workforce Investment Act, now the Workforce Innovation and Opportunity Act.
This new partnership allowed us to expand the relationship a bit. If our partnership with the state and Food and Nutrition Service progresses, we would eventually like to use some of those dollars to help food assistance recipients receive training in the health care and advanced manufacturing fields.
I hope to highlight more of our innovative efforts in this column throughout 2017.

Shared by: Moira Weir January 5, 2017

Tags: Archive, Moria Weir