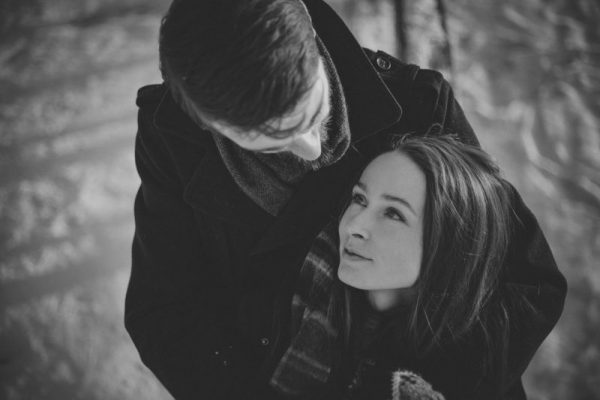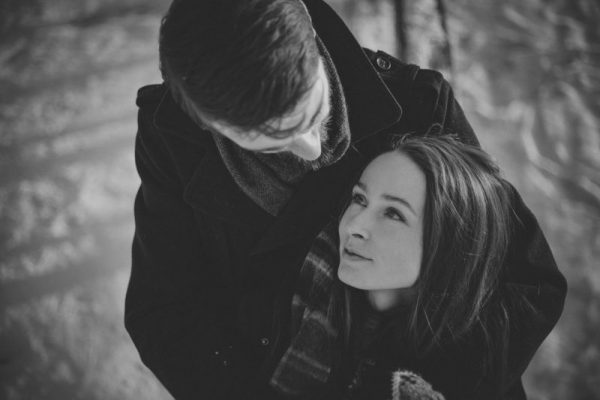 Do more of what's working
You've got to give a little, take a little,
Let your poor heart break a little,
That's the story of, that's the glory of love.
You've got to laugh a little, cry a little
Let the clouds roll by a little
That's the story of that's the glory of love.
As long as there's the two or us
We've got the world and all its charms
And when the world is through with us
We've got each other's arms.
You've got to win a little, lose a little
Oh, have the blues a little
That's the story of that's the glory of love.
–Song lyric by Benny Goodman American jazz and swing musician and bandleader widely known as the "King of Swing"
Linda: I once heard John Gottman, the renowned researcher on marriage say that he believes that marriage counselors are spending too much time on conflict management with their clients. He believes that spending more time on what he calls "building the fondness and affection system" is more effective. If a couple identifies what is working for them to bring them satisfaction, like shared interests, relaxing together, participating in the discussions that are stimulating, and activities that are fun, and purposefully do more of these activities, they are likely to thrive. Happy couples experience five parts that are good ("the glory of love") that overwhelm the one section that is problematic (that which "let's your poor heart break a little"), says Gottman when describing what he finds is necessary for a strong working partnership. When couples do more of what works for them, they are changing the percentage of their relationship in the direction of the five to one ratio.
If only one part of their relationship is characterized by their irreconcilable differences and unresolved issues and five parts of their relationship are characterized by what's working, attaining their joint goals, guided by their overlapping value systems, their devotion to their children and extended family, their participation with their religious community, establishing material security, travel, and their delight in sexual pleasure, just to name a few, can sweeten up their relationship.
To accentuate the positive is in accordance with the old adage "Do more of what's working." This commitment is not a denial of the issues that cause problems. Recognizing that there are challenges that are incomplete and need attention is part of the plan, but there are times when the most skillful choice is to take attention off the issue temporarily to address the larger context of the relationship. Having some fun together, going on an adventure, introducing novelty all conspire to have a creative approach the next time the issue is visited which can make all the difference in the outcome.
Benny Goodman's song invites to have a broader perspective, and to see that our relationship is wonderful and sometimes not so wonderful. Our mind may have a tendency to take something small and blow it up into a problem as huge as a mountain. We don't have to believe everything we think. We can choose to accentuate the positive by doing what works and focusing our attention on that which is fulfilling. By consciously choosing a positive attitude and adopting a point of view that sees our partner's greatness and giftsoffers us an uplifted frame of mind.Since there is no perfection and there will always be flaws in our partner, ourselves, and in our relationship, we are challenged to have a wider view.
Seeing the big picture allows us to put the imperfections of our partner and the imperfections of the relationship in their proper place. To continually affirm that which is working, to notice the positive attributes of our partner, and to be willing to overlook those imperfections that really aren't such a big deal can make a huge difference in our level of enjoyment of our partnership. The imperfections can dominate our thinking or we can intentionally shave them down to size. We have a choice about where we focus our attention. We can focus on the beauty that already exists in our relationship, the potential that we are each developing as individuals, and the expansion of enjoyment in being together. The choice is ours to make.
________________________________________________________________________________________________
Linda and Charlie Bloom are excited to announce the release of their third book, Happily Ever After . . . and 39 Other Myths about Love: Breaking Through to the Relationship of Your Dreams.
Praise for Happily Ever After: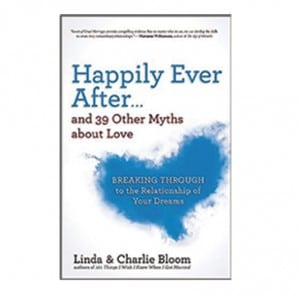 "Love experts Linda and Charlie shine a bright light, busting the most common myths about relationships. Using real-life examples, they skillfully, provide effective strategies and tools to create and grow a deeply loving and fulfilling long-term connection." – Arielle Ford, author of Turn You Mate into Your Soulmate
If you like what you read, click here to visit our website www.bloomwork.com and subscribe to receive our free inspirational newsletters.
Follow us on Facebook!
Shared by: Linda Bloom, LCSW, & Charlie Bloom, MSW, Contributing Bloggers February 21, 2017

Tags: Archive, relationship-skills