PLEASE NOTE THAT THE FOLLOWING REPORT CONTAINS RESOURCE LINKS THAT MAY BE OUT-DATED. PLEASE REFER TO THE RESOURCE DIRECTORY (NAVIGATION BAR ABOVE) TO FIND THE MOST CURRENT RESOURCE INFORMATION.
Hello! My name is Stefan Christian Densmore, I'm the President/CEO of United Resource Connection. Each quarter I send out an update of the new resources that have been added to the Cincinnati resource directory. The present document reviews resources added between September 15 and November 15, 2013. If you are interested in receiving a notification when this update is posted each quarter, consider subscribing to our eDigest (using the form on the bottom of the page); its FREE, we don't share your email address with anyone, and you can unsubscribe at any time.
New in the Blogosphere.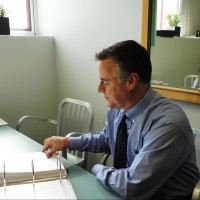 I'm proud to announce that United Resource Connection is a now hosting the blog of Russell Winters, Licensed Social Worker serving as CEO of Tender Mercies, Inc. His blog covers a range of topics, including his interest in issues affecting homeless adults with mental illness, and affordable housing issues in the Cincinnati neighborhood of Over The Rhine. In addition to hosting his personal blog, we rebroadcast his blog feed to our 17 hundred subscribers, helping his voice reach a greater audience. Russell joins Stacy Martz, Executive Director at PLAN of Southwest Ohio, in having websites hosted on our network (which helps financially support the United Resource Connection). It's a modest start. We hope to attract more community leaders to blog on our network as the advantages of doing so become more widely known. We thank them for their support! You can view the PLAN website at PLANSWOHIO.org, and Russell's blog at RussellWinters.com
New Resource Links and Downloads.
Following suggestions from our users we added a number of additional resource links to the website over the past two months. Each of these links can now be found via our Resource Links tab, using the appropriate subcategory.
Additional Changes.
We also implemented several suggestions from area caseworkers about the structure of the website. Over the past several months we surveyed a number of case workers from the Children's Home about their use of the website, what they liked and didn't like. As a result of those interviews (we received input from over 50 case managers and therapists), we implemented two major changes to the registration process: 1) we replaced the reCaptcha which some found difficult to use, implementing a more simple question/answer process to prove you're human; 2) we separated the online blog signup process from the registration process; you can still signup for a free blog, but that is now handled in a different location which greatly shortens the registration process for those not interested in blogging. We also added Pediatric / Children's Health News as a separate tab in our Health News section, in response to interested in health news covering children's mental health issues.
And that's the news from Lake Wobegon. Sign-up for a subscription to our community blog (using that little box at the top of the right sidebar) and you will get an email update sent to your inbox whenever new content is made available on the website. We currently have over 17 hundred subscribers, its FREE, it keeps you informed, we don't share your email address with anyone, and you can unsubscribe at anytime.

Shared by: United Resource Connection November 5, 2013

Tags: Archive