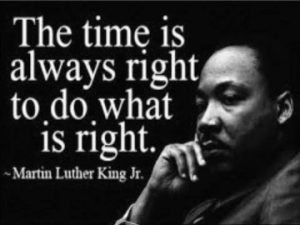 The agency will be closed Monday, Jan. 20, in honor of Martin Luther King Jr. Day.
The third Monday of January is designated as a federal holiday to commemorate the civil rights leader's birthday and celebrate his legacy. He was assassinated in Memphis in 1968.
We will reopen Tuesday morning.
The post Our offices will be closed Monday appeared first on Hamilton County Job & Family Services.

Shared by: Moira Weir, Director of HCJFS January 17, 2020

Tags: Archive, federal holiday, hcjfs, mlk jr. day, News