In 1983, Bethany House Services (originally Bethany House of Hospitality) was founded by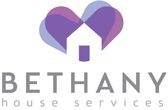 Mary Grafe, SC and Dee Sizler, SC and Barb Poppe to offer hospitality to homeless women seeking shelter.
Today, Bethany House Services (BHS) empowers homeless and at-risk families with the solutions to achieve housing stability and long-term self-sufficiency. Their vision is to live in a community where all families have a place to call home and no one spends a night without shelter. Since its original founding, Bethany House Services has expanded its capacity and services to the 130 beds they operate today. Therefore, Strategies to End Homelessness is proud to spotlight Bethany House Services as one of its partners in ending homelessness in Greater Cincinnati.
Programs and Services
Because Bethany House provides a comprehensive range of services, people experiencing homelessness achieve self-sufficiency faster and with better results. From their Shelter and Housing programs to their Shelter Diversion and After Care programs, Bethany House is dedicated to ensuring families who experience homelessness are met with the tools and resources they need to achieve their goals.
In addition to case management (of which BHS plays a vital role in our community), BHS offers Child/Parent Programs. These activities and seminars bring families together to promote things like healthy choices, education, and regular school attendance. To break the often cyclical, generational contributors to poverty and homelessness, BHS teaches Life Skills courses in financial literacy, tenants rights, healthy relationships, and others.
The Values of BHS
Respect – BHS values, listens to, learns from and appreciates each other, their clients, their board, their donors and their community.
Empowerment – BHS encourages, builds confidence, inspires, and promotes each person's right to self-determination.
Integrity – BHS insists on absolute honesty, the highest standard of conduct, and accountability to all of their stakeholders.
Excellence – BHS demonstrates exceptional performance and service.
Collaboration – BHS works with each other and our community to fulfill their mission and achieve their vision.
Hospitality – BHS welcomes with compassion those in need of housing and services.
Volunteer with Bethany House Services
While Strategies to End Homelessness does not often have opportunities to volunteer, BHS often does! Opportunities exist for fun, rewarding service work that helps vulnerable families in our community. For instance, Volunteers provide breakfast or dinner services, assist with cleaning and yard work, or help with childcare services. Additionally, volunteers can help with events, fundraisers, or even for their Board. In fact, you can check out all of their volunteer opportunities by clicking here.
The post Partner Spotlight: Bethany House Services appeared first on Strategies to End Homelessness.
Click to visit original source at Strategies to End Homelessness (.org)
Shared by: Strategies to End Homelessness March 9, 2018

Tags: Archive, homelessness