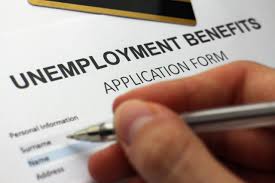 UPDATE 5/4/2020 You can now "pre-apply", whereby you will receive an email when the formal registration portal for these benefits becomes operational. Follow the link at the bottom of this page to determine eligibility and pre-apply.
A new law passed by the U.S. Congress has expanded eligibility for unemployment benefits, but it will take a while for the Ohio unemployment office to be able to comply. Typically self employed individuals, "independent contractors" (1099 filers), and part-time workers are NOT eligible for unemployment benefits. Because of the COVID-19 pandemic, Congress passed new rules that now allow these workers to collect unemployment benefits through July 31st, 2020.
Since the announcement, however, many of these workers have experienced difficulty applying for unemployment benefits — receiving rejection notices as the system in place to process applications is largely automated and requires updating due to the change in the rules. The Ohio unemployment office has announced that they are building a separate portal for these applicants who are eligible under the new rules, but that this portal will not be completed until mid-May (2020). The Ohio unemployment office reports that benefits will be retroactive to the date you became eligible, regardless of the launch date of this new portal.
There is still a question as to whether these workers should appeal if they filed prior to the launch of the new rules and received a rejection letter. The deadline for appeal in many cases falls prior to the launch of the new portal. The Ohio unemployment office has yet to comment on this — absent of their saying otherwise, we recommend filing an appeal if you are eligible under the new rules but received an automated rejection letter.
Follow this link for more information about the new eligibility rules for Ohio Unemployment Benefits.

Shared by: United Resource Connection May 4, 2020

Tags: Archive