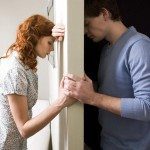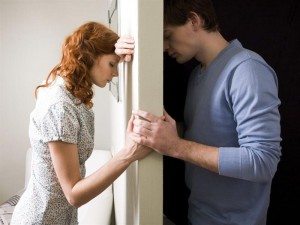 The confession rocks their world.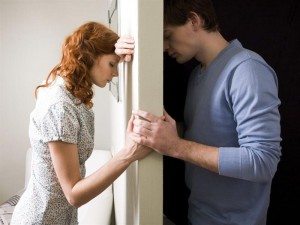 Linda: This is the story of Simon and Davey, a story of broken trust due to affairs on both their parts. Their deteriorated relationship is an all too frequent phenomenon. Part 2 shows how excessive attention to work and children, coupled with unskillful avoidance patterns and dishonesty damaged their relationship. In Part 3, we get to see the general principles of how this couple healed the badly broken trust. Part 4 gives the forty steps this couple used to heal, with some hard work, to establish an even stronger relationship than before the betrayal.
Simon describes when trust came tumbling down to hit a bottom that occurred when their son was four and his daughter was two. This was a day that turned out to be a huge turning point in his life. His wife Davey was running a day care center out of their home. Simon was feeling dissatisfied with his job, but didn't know what else to do for a career, and was afraid to leave the only work he had known. As he looks back on that time, he admitted that he had been taking out his feelings of unhappiness on those around him.
Simon told us that after the children arrived, he was no longer getting the kind of attention that he was used to. Simon remembers being angry towards the kids who he felt had displaced him from his own home. He felt that the kids had taken over, and was jealous of them because they were taking his wife's attention. He told me that he hated himself for hating his own children, and for being such a baby himself.
Simon describes a scene to me of having breakfast one morning, looking out the window at Davey sitting on the porch with the kids. She had their son on one knee, another boy on her other knee, and they were playing with her hair, and the other kids she took care of were dancing around her. Davey had an angelic smile on her face. Simon was appreciating how beautiful his wife was both inside and out, and realized that she was providing day care because she loves children, and they love her. Simon started to think about Davey's loving attention to an eighty-year-old next-door neighbor that he called the Hag, someone who he avoided every chance he got.
Simon felt so ashamed of how selfish and unloving he was in the face of Davey's love for so many people. He felt guilty and realized that he was withholding love by keeping so many secrets, especially his infidelity, from her. Even though he had not transgressed for over a year, and had committed to himself never to be unfaithful again, he still felt bad about keeping secrets. He reasoned that if Davey had committed adultery, he would want to know, so he decided that he would confess to her that night.
At the end of that day, after they put the children to bed, Simon said there was something he wanted to talk about. When he began confessing his affairs, Davey went into a state of shock and horror. She felt completely blind-sided, and had no idea to the extent that he had been living a lie for the last three years. As Simon was rolling the affairs out one by one, Davey began questioning him. Simon got angry. Davey simply said, "Is this going to be another one of those conversations that is all about you? Are you using me to relieve your guilt again?
With Simon's confession, Davey had to face the extent to which the connection in their marriage had deteriorated. While they had been career building and taking care of their kids, they had neglected their relationship and were now experiencing the consequences. Davey knew right away that she didn't want to divorce Simon. She felt the sincerity in his confession, and confessed her own infidelity.
She also knew that if they both didn't make some real changes in their marriage, they wouldn't make it. She didn't feel that she had any right to judge Simon, since she too, had broken their fidelity vows. Davey knew that her husband had been unfaithful, but had justified them as "only short-term affairs." She judged him as being selfish and immature, indulging his lust. And yet, all the rationalizing couldn't stop the hurt.
Even people with great compassion and patience have their limits, and Davey had fallen into such a low place that she had a one-night stand just to get back at him. She knew it was time for all this stupid indulgent behavior to stop, because there was no way they could survive one more crisis like this.
When Davey confessed her sexual transgression, it was Simon's turn to be shocked to find that his wife wasn't as pure as he thought. Her admitting to her affair made him see how far their marriage had fallen and how little they settled for in their life together. The most difficult part of the revealing component in the healing process is dealing with one's own and each other's horror and shock upon hearing the news. They were both stunned by the truth coming out, and at first were paralyzed by the intensity of the feelings that were flooding their systems.
When they came out of the fog of confusion and overwhelm, they began to sort through the conditions that had given rise to the mess that they were now challenged to clean up. Simon told us, "We had found a level of despair that was tolerable and called that happiness. I knew that my wife was strong in areas that I was undeveloped, and I struggled to surrender to her lead. I knew that I had to take her guidance, but I found it hard and humiliating to not know how to live a healthy life."
Simon was well aware that the confession of his affairs might cost him his marriage. And yet he felt so dirty and could no longer tolerate having such a big secret being a barrier between he and his wife. He was also well aware that sometimes you have to risk big, to win big.
This series is written with the hope that it will provide any couple dealing with any form of betrayal, including, but not limited to infidelity, with hope. There is also a description of the tools needed in order to get back on track after having been seriously derailed, to create a partnership that is stronger and more resilient than anything you've ever known. If that interests you, stay tuned!
-=+=-=+=-=+=-=+=-=+=-=+=-=+=-=+=-=+=-=+=-=+=-=+=-=+=-=+=
Linda and Charlie Bloom are excited to announce the release of their third book, Happily Ever After . . . and 39 Other Myths about Love: Breaking Through to the Relationship of Your Dreams.
Praise for Happily Ever After: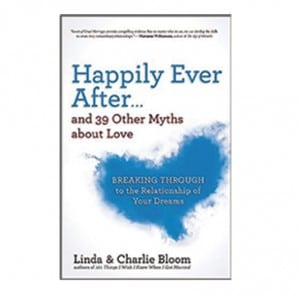 "Love experts Linda and Charlie shine a bright light, busting the most common myths about relationships. Using real-life examples, they skillfully, provide effective strategies and tools to create and grow a deeply loving and fulfilling long-term connection." – Arielle Ford, author of Turn You Mate into Your Soulmate
If you like what you read, click here to visit our website www.bloomwork.com and subscribe to receive our free inspirational newsletters. Follow us on Facebook !
Shared by: Linda Bloom, LCSW, & Charlie Bloom, MSW, Contributing Bloggers October 8, 2016

Tags: Archive, relationship-skills