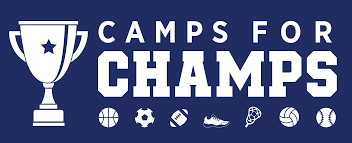 In collaboration with the Cincinnati Recreation Commission (CRC), Camps for Champs – Winter Sports Edition is an opportunity for students in 2nd through 3rd and 4th through 6th grade who are interested in participating in sport activities in a fun and safe environment. Sports Offered for both weeks include basketball, futsal (soccer), kickball, and dodgeball. Please see details below and register ASAP as spots are limited!!
CAMPS FOR CHAMPS, WINTER EDITION
WHERE?
North Avondale Recreation Center
617 Clinton Springs Ave. Cincinnati, OH 45229
WHEN?
December 20th – December 21st – December 22nd
2nd – 3rd Grade – 4:00 pm – 5:00 pm
4th – 6th grade – 5:15 pm – 6:45 pm
December 27th – December 28th – December 29th
2nd – 3rd Grade – 4:00 pm – 5:00 pm
4th – 6th grade – 5:15 pm – 6:45 pm
HOW TO REGISTER:
STEP 1: Create an account with the Cincinnati Recreation Commission by clicking the link included in the text version of this story.
STEP 2: Register by clicking the registration link located on the Cincinnati Recreation Center website
STEP 3: Scroll to the BOTTOM of the page and select the sport camp/camps that you would like to register your child to participate in. Once all of camps you would like to sign up for have been selected, click the 'Add to Cart' Button at the bottom of the page to finalize your registration.
*Please complete Step 1 first as you are not able to register without a CRC account – If you have any questions about the registration process, please contact Nialani Robinson at Nialani.Robinson@cincinnati-oh.gov.

Shared by: United Resource Connection December 10, 2021

Tags: Archive