Strategies to End Homelessness is honored to be among the organizations receiving support from U.S. Bank in response to the COVID-19 pandemic.
Through the administration of funding to partner agencies, the operation of programs and the coordination of the local homeless services system, Strategies to End Homelessness prevents homelessness whenever possible, assists people out of homelessness and offers solutions to homelessness through housing, serving nearly 12,000 people annually. U.S. Bank provided $25,000 through its Market Impact Fund program.
"We are grateful to U.S. Bank for their support of our work in response to the COVID-19 crisis," said Kevin Finn, Strategies to End Homelessness President & CEO. "We are proud to partner with the team at U.S. Bank in the fight to end homelessness in Cincinnati."
The Market Impact Fund is part of U.S. Bank's $30 million commitment to support COVID-19 relief efforts in communities around the country. This community commitment will support immediate relief and long-term recovery efforts and includes $4 million to national organizations focused on small business recovery and crisis relief and an additional $26 million to local nonprofits across the country by year's end. Full release, available here.
"We know how many nonprofits are struggling, and we want to make sure that our partners know that we trust them to use our grant dollars in whatever way is needed to sustain the life-changing work they do in our communities every day," U.S. Bank Chief Social Responsibility Officer, Reba Dominski said.
About U.S. Bank
U.S. Bancorp, with more than 70,000 employees and $543 billion in assets as of March 31, 2020, is the parent company of U.S. Bank National Association, the fifth-largest commercial bank in the United States. The Minneapolis-based bank blends its relationship teams, branches and ATM network with mobile and online tools that allow customers to bank how, when and where they prefer. U.S. Bank is committed to serving its millions of retail, business, wealth management, payment, commercial and corporate, and investment services customers across the country and around the world as a trusted financial partner, a commitment recognized by the Ethisphere Institute naming the bank one of the 2020 World's Most Ethical Companies. Visit U.S. Bank at www.usbank.com or follow on social media to stay up to date with company news.
Follow U.S. Bank on Social
Contact: Stacie Berger, Strategies to End Homelessness, Communications Director sberger@end-homelessness.org
Contact: Rick Rothacker, U.S. Bank Communications Manager, richard.rothacker@usbank.com
The post Strategies to End Homelessness receives support from U.S. Bank in response to the COVID-19 pandemic appeared first on Strategies to End Homelessness.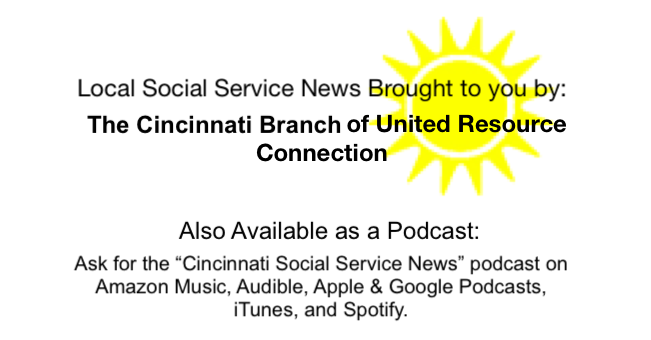 Visit original source at Strategies to End Homelessness (.org)

Shared by: Strategies to End Homelessness April 28, 2020

Tags: Archive, homelessness, News