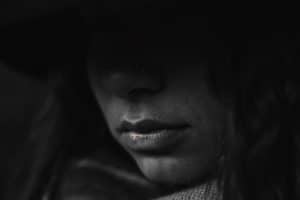 "There are only two tragedies in life: one is not getting what one wants, and the other is getting it."-Oscar Wild
Linda: Crucible is defined as a place or occasion of severe test or trial. We tend to think of crucibles as a loss, illness, accident, divorce, or a professional or financial setback. But a positive life transition can bring stress as well. In 1994, Mary Pipher was forty-seven years old, a wife, mother and therapist living a quite life of contentment in a small town in Nebraska. With the publication of her first book, Reviving Ophelia, her whole life changed when it shot up to number one on bestseller lists around the country, and stayed on the New York Times bestseller list for three years. Terry Gross interviewed her on National Public Radio's Fresh Air, and then she appeared on Oprah. She had so many request for speaking events and workshops that she was overwhelmed. Mary thought the uproar would be short lived, but it persisted.
Most authors dream of having their books have such wide acclaim. They long to have crowds at their readings and long lines at their book signings. For Mary the life she stepped into, lecturing all over the world and being on TV left her frantic and stressed. She had great difficulty setting boundaries and because she did not protect her private time, that lack of solitude eventually took its toll.
Meeting large numbers of both ordinary and high profile people was exciting and yet she felt very alone. Mary's strong sense of mission in her work kept her from drawing clear boundaries and saying "No" to the barrage of request for speaking events. The requirements were more than she could handle, yet Mary pressed herself to attempt to meet them. Groomed from childhood to be in service without complaint, she denied her pain.
None-the-less, her travels continued to awaken old painful memories from her childhood of loss and loneliness. Attempting to sleep in hotel rooms, frequently wired–tired with her body mind too revved up to sleep, she found little peace. Thinking she would get used to her new career, she was shocked to find that the longer she traveled on the speaking circuit, the higher and more frequent her anxiety and misery became. Mary became traumatized by public life. Her husband, son, daughter and friends all missed her and she missed them.
Mary Pipher experienced lavish praise and attention for years, but instead of thriving, she became emotionally fragile. This was clearly a case of "be careful what you ask for". There can bee unexpected and unintended consequences of success. She was crushed by her sense of responsibility. Submerged in crowds of strangers, Mary longed for the comfort of her old friends back home. She calls her prolonged stress "a polite quiet crisis" because from outward appearances, she continued to work steadily while internally she struggled with despair. She persisted for several years of being in service before she had a meltdown. In her words, "I was falling apart in an idiosyncratic way."
Finally she became so desperate that she made some sweeping changes and began to recover from burnout. She severely modified her schedule, went on antidepressants and began to get some rest and sleep. With her newfound commitment to self-care, she gifted herself for the very first time in fifty years with yoga, massage. Mary made her home a quiet retreat center, cooked comfort food, walked many miles, spent daily periods in mindfulness meditation and sat quietly stroking her cat. She was comforted and supported by her steady husband who sat by her side, being her believing eyes that she would come through the dark passage. After many months her sorrow turned into something new and strong. In Mary's words, "Pain was what caused me to open my life into a larger container." Her meltdown forced her to face how harsh she often was, pushing herself beyond her limits. The crucible of exhaustion and depression had brought her to her knees. The pain of her predicament motivated her deep inner looking, and through this process Mary came to accept her basic goodness.
---
If you like what you read, click here to sign up for our monthly inspirational newsletter and receive our free e-book: Going For the Gold: Tools, practice, and wisdom for creating exemplary relationships.

Shared by: Linda Bloom, LCSW, & Charlie Bloom, MSW, Contributing Bloggers October 13, 2017

Tags: Archive, relationship-skills