Being up-to-date with all recommended COVID-19 vaccines is proving to be the safest and strongest protection against severe COVID-19 as evident by the following statistic. As of January 5th, 2022, 97% of COVID-19 hospitalizations are unvaccinated individuals.
Hamilton County Public Health hosts several walk-in (no appointment needed) clinics throughout the week and across Hamilton County. If you need to start, continue, or update your vaccine series, you can find vaccination and booster sites on the Hamilton County Public Health COVID-19 page .

Booster doses are now approved for ages 12+. If you haven't received your booster dose, you should do so soon.
When should you get a booster dose?:
6 months after your 2nd dose of Moderna (for ages 18 and older)
5 months after your 2nd dose of Pfizer (for ages 12 and older)
2 months after your single dose of Johnson & Johnson (for ages 18 and older)
What about breakthrough infections?
Breakthrough infections are becoming more common with the Omicron variant of the COVID-19 virus. You can protect yourself from severe infection by arming your immune system with the COVID-19 vaccine. Breakthrough infections in those who are up-to-date with their COVID-19 vaccines appear to be mild and shorter in duration.
If you need a COVID-19 test, you can find free PCR testing locations through the Health Collaborative's Test and Protect site.
The format and/or content of this post has been edited to fit guidelines of the Cincinnati Chapter of United Resource Connection for this rebroadcast.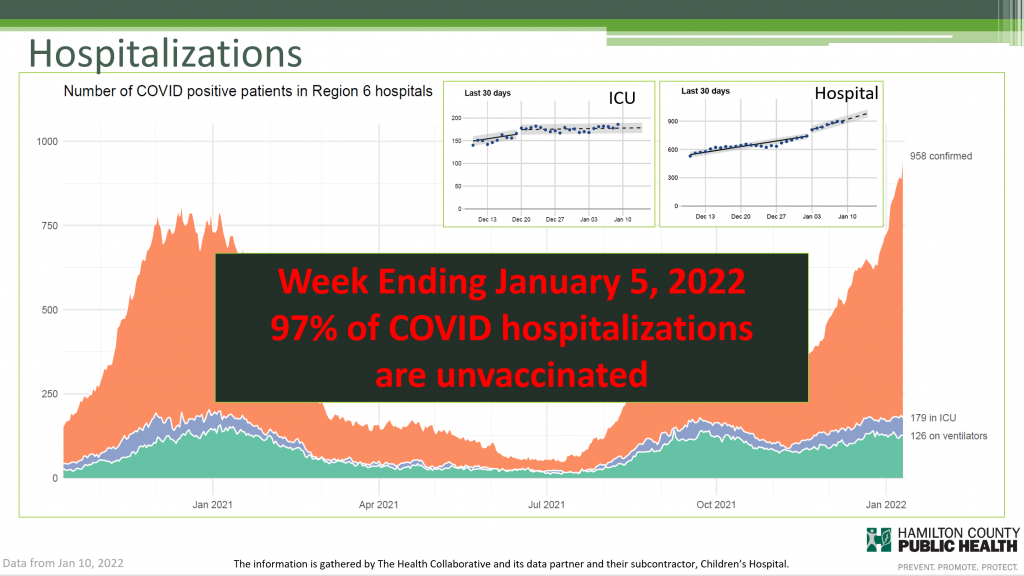 The post Vaccines Work – 97% of Hospitalizations are Unvaccinated appeared first on Hamilton County Public Health .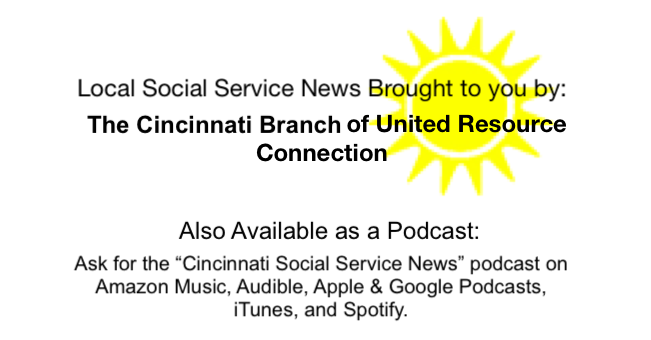 Shared by: Hamilton County Public Health January 11, 2022

Tags: Archive