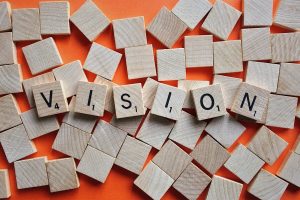 "All good things come to she who waitith, if she who waitith workith like hell while she waitith."
-Author unknown
Linda: Making an action plan and working your plan is the best thing that you can do to reach your goals. Partnership can stimulate the visionary, because we have a person to play with which activates the co-creative process. When we go public with our prayer of what we want to experience in this life, showing our vision to our partner, we frequently find that we catalyze their visionary to become active. Our invitation to bring their detailed vision to us prompts intimate discussion that leads to the two visions blending into a joint one.
The next step includes the action plan that will bring the vision alive. If the vision includes living in harmony and cooperation, the action plan shows the necessity for strong conflict management skills to be developed. If the vision includes a lovely home, the action plan may be composed of a financial plan that will show how many months of savings are required for the down payment. Each piece of the vision must be grounded with the tangible action steps that will allow the vision to unfold. Lining up the two powerful commitments, going in the same direction, moves the process forward.
We have an exercise that we use with our students about vision and action plans. We have used it may times over the years and it works like a charm. A good leading question that gets people thinking about what their relationship is for is: What is the purpose of our relationship? They each write in their notebook about this. Then we have each member of the couple spend time contemplating their individual vision for their life and their relationship, and then bring their vision (written form is best, but verbal will suffice too) to their partner and to compare and contrast them. Sometimes people are surprised to see how much overlap there is, and sometimes they are a bit challenged to see where the differences lie. But that can be good news too. It's better to know where the differences lie, so you can work with them consciously and work them out.
We have the couple blend their two visions into a joint vision and then to follow up their joint vision statement with a six-month action plan to bring it to life. I often remind them that a good guideline to a creating a great relationship is: find out what your partner wants and help them get it. Often I have them sign their vision and action plan at the bottom to bring strength to it. Signing it like a legal document makes it more real, and brings a high level of commitment. We always tell people that this is a guideline, and if there is some imperfection (as there often is) not to ever use it as a psychological club to bash the other person or to blame. Just begin again and renew your commitment to what you really want to create together.
Create an Action Plan that will allow your vision to manifest.
What does it mean to live a conscious life?
What strengths do you need to cultivate?
Are there any addictive patterns or compulsive behaviors that need to be addressed?
What patterns do you need to confront?
Do you have resistance to being joyful?
What is the purpose of your relationship?
What is your vision of what is possible in the highest form of partnership?
Often people write in their vision about adventure, fun, date night, going on an annual honeymoon, perfecting their communication skills, and having an evening a week where they check in with each other about whatever is up. People have used this process to make budgets to save up for a house, build a retirement plan, construct a swing set in the back yards for the kids, and anything else that is their heart's desire.
My husband Charlie and I have designed used these vision and action plans strategically every six months for many years. We're not so formal about it now, but when we were raising kids, it was very important to have a mechanism in place to keep us on track. We bought a lovely home, built a successful business with work that we love, put together a big retirement account, take a honeymoon for just the two of us each year, factored in plenty of time with friends, daily exercise to stay fit, continue to publish books, and are enjoying our life to the max. We are having such a good time that we don't ever want to retire.
So I am a big believer in vision and action plans. We have heard from many of the students and counseling clients that we have worked with over the years about how practical and effective they are. They really work!
---
If you like what you read, click here to sign up for our monthly inspirational newsletter and receive our free e-book: Going For the Gold: Tools, practice, and wisdom for creating exemplary relationships.

Shared by: Linda Bloom, LCSW, & Charlie Bloom, MSW, Contributing Bloggers November 28, 2017

Tags: Archive, relationship-skills