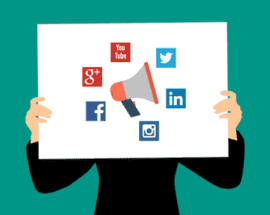 We've added sharing buttons to our Cincinnati Community Resource Directory. Formerly sharing buttons were only present on our Community Blog. These buttons enable our blog readers to more widely spread the news broadcast here by local social service agencies. By simply clicking a button you can share social service news items on your social media platform of choice.
This feature has been such a success that we are now broadening its availability on our Community Resource Directory. Each page of the directory will now have a group of buttons that allow the visitor to share on Facebook, Twitter, or any other social media platform the resource information they are viewing. We've also added sharing buttons within our discussion forums. We believe that by making it easier to share local resource information we are making it easier for people in need to find the resources they desperately need.
To see a full list of all the different sharing buttons available, click on the "plus" button, and then scroll through all the options. If you are reading this article on our Community Blog, you'll see those buttons in the upper left corner of this article. The full list is quite lengthy and can be intimidating — probably includes more than a dozen social media platforms that you have never heard of before. But it also includes multiple options for sharing via email, such as: AOL Mail, Gmail, Oulook.com, Yahoo.com, among others. This can be helpful if you want to share to an email list rather than a social network like Facebook or Twitter.
For others it might be of interest to note that the list also includes SMS (text messaging) — meaning you can text information easily from our site to anyone who can receive text messaging. Technology is wonderful. At United Resource Connection our mission is to improve community assistance to people in crisis, through boots-on-the-ground, state-of-the-art technologies, and the age-old wisdom of community collaboration. Now get to it, and share!
Shared by: United Resource Connection February 22, 2019

Tags: Archive