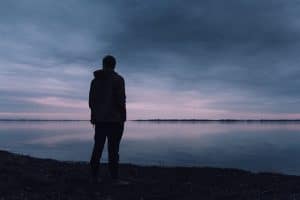 In addition to therapy, medication can be an invaluable treatment for clinical depression. It may alleviate symptoms and literally save lives. Which is why having an array of medications to choose from is vital.
Recently, in the U.S., three antidepressants were approved by the Food and Drug Administration (FDA) to treat depression: vilazodone (Viibryd) in 2011; levomilnacipran (Fetzima) in 2013; and vortioxetine (Trintellix; formerly called Brintellix, but renamed to avoid confusion with the blood-thinning medication Brilinta) in 2013.
In general, these medications are well-tolerated and effective. However, they're no more effective than older antidepressants. But, again, having options is important. "[B]ecause individuals respond to antidepressants in ways that are often idiosyncratic with only about a third of patients remitting on the first antidepressant they try, it is positive to have a range of antidepressants to try," said Jonathan E. Alpert, MD, PhD, chairman of the Department of Psychiatry and Behavioral Sciences at Montefiore Medical Center/Einstein College of Medicine.
All three medications—vilazodone, levomilnacipran and vortioxetine—tend to be the second or third line of treatment, Dr. Alpert said. That's because currently they're not available in generic form, which means they're expensive. Below, you'll find a brief summary of each medication, its potential benefits and possible side effects, along with what the prescribing process may look like.
Vilazodone (Viibryd)
Vilazodone is a selective serotonin reuptake inhibitor (SSRI) and a partial agonist of the 5HT1A receptor. "This direct receptor modulation activity further enhances serotonin transmission, and may contribute to the finding that vilazodone has fewer sexual side effects, weight gain, and sedation than many antidepressants," said Randy Schrodt, MD, managing partner of Integrative Psychiatry, and a clinical associate professor at the Department of Psychiatry and Behavioral Sciences at the University of Louisville.
Research has found that vilazodone is effective in treating anxious depression when compared with placebo. Dr. Schrodt noted that it's often used off-label for anxiety disorders and obsessive-compulsive disorder. However, most SSRIs and SNRIs also are effective in reducing anxiety, Alpert said. Also, "There are a paucity of head-to-head comparisons between vilazodone and other antidepressants for anxious depression."
"Theoretically, vilazodone should be better with anxious patients," said Michael Gitlin, MD, the director of the Adult Division and director of the Mood Disorders Clinic at the UCLA Neuropsychiatric Hospital. But he's found that excessive stimulation is a common side effect. He told The Carlat Psychiatry Report that "vilazodone can be overly stimulating, which might not be something you want for a patient with comorbid anxiety."
The most common side effects are nausea, vomiting and diarrhea, Schrodt said.
Levomilnacipran (Fetzima)
Levomilnacipran is a serotonin/norepinephrine reuptake inhibitor (SNRI). It is similar in structure to milnacipran (Savella), which is FDA approved to treat fibromyalgia. (In Europe milnacipran has been used as an antidepressant for many years, Schrodt said.)
Compared to other SNRIs, levomilnacipran has the highest norepinephrine activity. "This activity seems to lead to improved efficacy with depressive symptoms of fatigue and general overall function, as well as benefit with chronic pain symptoms," Schrodt said.
However, Alpert noted that levomilnacipran isn't unique in its pain-reducing benefits. Other SNRIs, including venlafaxine (Effexor), duloxetine (Cymbalta), and desvenlafaxine (Pristiq), along with "tricyclic antidepressants (such as amitriptyline) have been demonstrated to be superior for treatment of pain compared with antidepressants that inhibit serotonin reuptake alone (SSRIs)."
"The antidepressant effects are more notable with higher doses (80-120mg/d), but so are the side effects of nausea, dizziness, sweating, constipation, insomnia, urinary hesitancy, sexual side effects, and elevations of pulse and blood pressure," Schrodt added.
Vortioxetine (Trintellix)
Vortioxetine is known as a "multimodal antidepressant" or "multimodal agent" because it acts as a serotonin reuptake inhibitor, and affects other serotonin receptors. Specifically, "it directly modulates different classes of serotonin receptors," acting "as an antagonist at 5HT3, 5HT7, and 5HT1D, a partial agonist at 5HT1B, and an agonist at 5HT1A," Schrodt said.
What this means is that vortioxetine may help with the cognitive dysfunction associated with depression. The cognitive symptoms of depression receive less attention than other symptoms. But they're actually quite common and can be very debilitating, affecting all areas of a person's life. Cognitive symptoms include: difficulty concentrating, distractibility, forgetfulness, reduced reaction time, memory loss and indecision.
Research has supported vortioxetine's cognitive benefits, and Schrodt has seen these benefits at his practice. This 2016 study found improvement in executive function, attention and speed of processing and memory.
Alpert noted that vortioxetine's beneficial effects on cognitive function in patients with depression is an important finding. However, he said, there haven't been many studies examining other antidepressants' effects on cognition, and there's been less research comparing the cognitive effects of two or more antidepressants.
In other words, we don't really know if other antidepressants have this benefit, as well. "We also do not know whether vortioxetine has any potential benefit in slowing cognitive decline in individuals who may have progressive cognitive impairment unrelated to depression," Alpert said.
Side effects are similar to other serotonin-enhancing antidepressants, especially gastrointestinal issues, such as nausea, vomiting, diarrhea and constipation.
The Process of Prescribing Antidepressants
When choosing an antidepressant for a patient, Alpert considers these key factors: "anticipated safety; tolerability; cost of the medication; possible drug interactions with other medications a patient is taking; and comorbid psychiatric and medical conditions that may be helped—or harmed—by the antidepressant." Gitlin also may look at a person's family history of response to antidepressants.
Finding a medication that works for you can take time. It's common for the first treatment not to work. Some people will need three, four or more trials of antidepressants or combinations of antidepressants before finding medication that is tolerable and effective for them, Alpert said.
At Schrodt's practice patients get pharmacogenetic testing if they haven't shown any improvement within 6 weeks of trying an antidepressant. (He usually starts with a standard SSRI such as sertraline.) The aim of this testing is to identify which medications a person may or may not respond to. For instance, "With patients with one or two copies of the 'short' gene at SLC6A4 (serotonin transporter gene), there is a diminished remission rate with SSRIs." If a patient has the S/L or S/S genotype, the newer antidepressants might be appropriate alternatives, he said.
Ultimately, vilazodone, levomilnacipran and vortioxetine are tolerable and effective medications (but no more effective than older antidepressants). More research is needed to confirm their potential benefits. But for patients who haven't seen improvement with other antidepressants, these medications might offer a successful option.
Shared by: Margarita Tartakovsky, M.S., Contributing Blogger May 22, 2018

Tags: Archive, Clinicians on the Couch