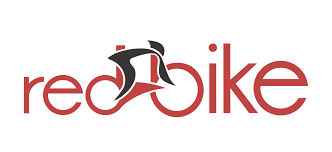 Red Bike is a public bicycle sharing system that serves parts of Cincinnati and Northern Kentucky with 50 bike stations. The system opened to the public in September 2014 with 35 stations and 260 bikes, and operates with 442 bikes out of 57 stations as of June 2018. For individuals living near the bike stations, and healthy enough to ride, the bikes can be a more economical option than exclusively ride-sharing, using the metro bus system, or buying and maintaining a car. A map of the Bike Stations can be found at cincy red bike.org.
Monthly passes to use the bikes are normally $10 per month, or $100 per year. But low income residents of Cincinnati and Northern Kentucky may qualify for a $5 monthly pass called Red Bike Go. If you receive food assistance, such as SNAP, WIC, or TANF, or energy assistance such as HEAP or PIPP, you are eligible for Red Bike Go Passes.
All payments are by credit card at Red Bike docking stations, with the exception of Red Bike Go monthly passes. Red Bike Go Passes may be purchased Tuesdays & Fridays, from 11AM – 4PM at the Red Bike Shop. The Red Bike Shop is located at 600 Central Avenue, downtown near the convention center at the corner of 6th & Central. They ask that you please wear a mask and respect their health and safety procedures on-site. You can also register online if you have a credit card. Payment can not be made with an EBT card.
The Red Bike Go Monthly Pass allows the user to have unlimited 2-hour bike rides for 30 days. Bikes must be checked in to a station within 2 hours to reset the clock. Rides over 2 hours will result in account suspension or termination. Payment can be made with cash or card, and you can pay month to month or set your pass to auto-renew every 30 days at the same price.
If you have questions, please contact Red Bike Go at support@cincy red bike.org or (513) 621-2453.

Shared by: United Resource Connection February 2, 2022

Tags: Archive