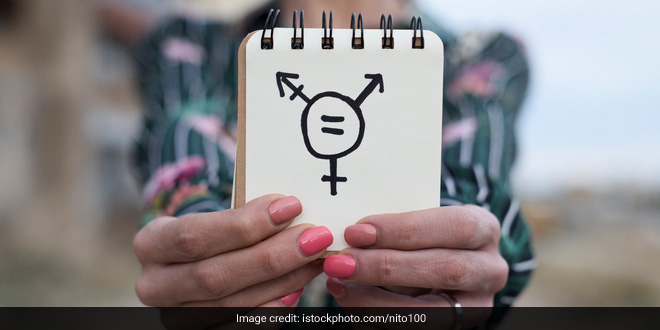 March 31 marks the International Day of Transgender Visibility, which is dedicated to celebrating the accomplishments of transgender and gender nonconforming people, while raising awareness of the work that still needs to be done to achieve our national ideal of equality in liberty and justice under the law. The first International Transgender Day of Visibility was held on March 31, 2009. Since then, recognition of this day of visibility has increased in the State of Ohio, the United States, and internationally.
To celebrate the accomplishments of transgender and gender nonconforming people today, we are highlighting 25 individuals whose courage and sacrifice have had a significant influence on American culture. The list of individuals and their stories first appeared in a 2014 TIME Magazine article.
TIME Magazine's 25 Transgender People Who Influenced American Culture:
1. Laverne Cox. Laverne Cox has used her growing celebrity as a star of the critically acclaimed Netflix series, Orange is the New Black, to become an outspoken leader of the trans rights movement, addressing crowds of thousands at schools and other forums around the country.
* * *
2. Lana Wachowski. With her brother, Andy, Lana Wachowski has co-written, produced and directed Hollywood blockbusters like the Matrix triology, V for Vendetta and Cloud Atlas.
* * *
3. Kye Allums. Kye Allums became the first openly transgender athlete in NCAA Division 1, the top level of college athletics, when he played on the women's team at George Washington University in 2010.
* * *
4. Caitlyn Jenner. Caitlyn Jenner, made famous as an Olympic gold medalist in 1976 and later as a reality TV dad, appears as a woman for the first time on the cover of Vanity Fair's June 2015 issue, photographed by Annie Leibovitz.
* * *
5. Chelsea Manning. Chelsea Manning is an Army soldier who was sentenced to 35 years in prison for violating the Espionage Act, after she leaked hundreds of classified documents to Wikileaks.
* * *
6. Brandon Teena. Brandon Teena was an American trans man who was raped and murdered in Nebraska in 1993. His murder was a catalyst for a lobbying effort for hate crimes legislation and his life and death were the subject of the film Boys Don't Cry.
* * *
7. Wendy Carlos. The electronic musician Wendy Carlos released Switched-On Bach in 1968, which won three Grammy awards and became one of the first classical albums to sell 500,000 copies. She went on to compose notable scores for films like A Clockwork Orange, The Shining, and Tron.
* * *
8. Laura Jane Grace. Since coming out publicly in a 2012 Rolling Stone article, the musician Laura Jane Grace has been a vocal advocate for trans acceptance. In 2014, her band Against Me! released the album Transgender Dysphoria Blues.
* * *
9. Carmen Carrera. Model and actress Carmen Carrera vaulted to reality TV fame after appearing on RuPaul's Drag Race. Nearly 50,000 people have signed an online petition asking Victoria's Secret to make her the company's first transgender Angel.
* * *
10. Christine Jorgensen. Christine Jorgensen, a former soldier, became a nationwide media sensation after having sex reassignment surgery in Denmark in 1952.
* * *
11. Billy Tipton. The American jazz musician Billy Tipton became famous after his 1989 death when it was discovered that he had been assigned the female sex at birth.
* * *
12. Bono. The American public grew up knowing Bono as the daughter of entertainers Sonny and Cher, before he came out as a transgender man in 2009. Bono, who first came out as a lesbian in '90s, has been an active LGBT rights advocate for decades, writing and making films about his experiences and using platforms like reality show Dancing With the Stars to talk about LGBT issues.
* * *
13. Candis Cayne. Candis Cayne was the first transgender actress to play a recurring transgender character on a prime time series, as love interest Carmelita on ABC's Dirty Sexy Money. In past decades, the majority of transgender characters have been played by non-transgender actors and often been portrayed in negative roles, like psychopathic killers or dead prostitutes.
* * *
14. Lynn Conway. The pioneering computer scientist and engineer Lynn Conway influenced a generation of computer chip designers and has worked at Xerox PARC, IBM, and DARPA.
* * *
15. Caroline Cossey. Caroline Cossey is a British actress best known for her role as a Bond girl in the movie For Your Eyes Only.
* * *
16. Pejic. Before she came out in 2014, the Serbian-born model was already blurring lines in the fashion world as the androgynous male model and muse for big names like Marc Jacobs. In 2015, Pejic became the first transgender model to appear in American Vogue.
* * *
17. Lana Lawless. The LPGA removed a requirement that golfers be female at birth after trans woman Lana Lawless sued for the right to compete in 2010.
* * *
18. Fallon Fox. Fallon Fox became the first openly transgender fighter in mixed martial arts history when she came out in 2013.
* * *
19. Beatie. Beatie went public in 2008 as America's first "pregnant father," undergoing artificial insemination after his former wife proved infertile. The transgender man captured the nation's attention after appearances on shows such as Oprah, setting off cultural conversations about the social and legal status of transgender people in America. He has since had three children.
* * *
20. Janet Mock. Janet Mock, a transgender advocate and writer, published a best-selling memoir about her transition, Redefining Realness, in 2014 and hosts a MSNBC web talk show about pop culture."
* * *
21. Mike Penner. Veteran LA Times sportswriter Mike Penner announced he was a transsexual sportswriter in a 2007 essay and wrote under a new byline, Christine Daniels, for nearly a year. After struggling with the challenges of living as a trans woman, Penner abandoned the name in 2008 and returned to living as a man, before committing suicide in 2009.
* * *
22. Renee Richards. The pro tennis player Renee Richards won a landmark decision for transgender rights in 1977 when the New York Supreme Court ruled that she could compete in tournaments as a woman.
* * *
23. Sylvia Rivera. Sylvia Rivera was present at the Stonewall uprising and remained a tireless advocate for trans people of color, as well as gays and lesbians, who were marginalized as the LGBT movement became more mainstream.
* * *
24. Geena Rocero. Geena Rocero was already a successful model before she gave a viral 2014 TED talk in which she came out publicly as transgender. "All of us are put in boxes by our family, by our religion, by our society, our moment in history, even our own bodies," she said. "Some people have the courage to break free." Her advocacy organization, Gender Proud, works to empower transgender communities around the world.
* * *
25. Jenna Talackova. Jenna Talackova fought a legal battle to become the first openly transgender candidate to compete in Miss Universe Canada in 2012, after initially being rejected because of her gender status.
* * *
While the stories of these 25 individuals demonstrate a wide range of heroic experience, there are local heroes as well, all around us.
But there is still a lot of work to be done. A number of resources can be found online to help individuals and advocates of those who seek liberty and justice as transgender or gender nonconforming individuals, including:
The National Center for Transgender Equality (NCTE)
The Transgender Law Center, and
The Transgender Legal Defense & Education Fund
Additionally, Lighthouse Youth Services provides a resource guide called "Safe & Supported". This resource guide is for parents and providers of LGBQT youth, and has individual chapters devoted such topics as: campus resources, social groups, terminology, health and medical support, support groups, mental health, legal/advocacy, crisis hotlines, housing/shelter, faith communities, and ways to support LGBTQ youth. You can download this resource guide from the Diversity & Inclusion section of our document server.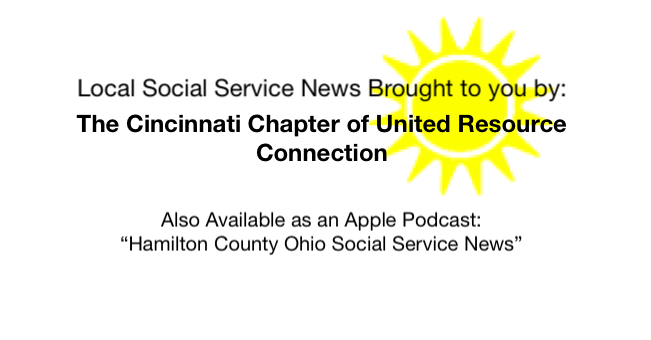 Shared by: United Resource Connection March 31, 2022

Tags: Archive