There are many resources available in Hamilton County for those with developmental disabilities. The Hamilton County Developmental Disabilities Services agency is the largest. There are a number of services they provide, and they can also help make connections to additional providers.
The agency provides services for children, including early intervention for infants and toddlers, transportation support for students in their local school districts, and help to transition students as they prepare to graduate. They also run two schools devoted to students with significant disabilities.
They additionally provide services for adults, helping adults with disabilities to find opportunities to live an inclusive life, whether that means being more connected to their neighborhood, working at a local business or attending a day program.
They also have a Funding and Benefits Team to help individuals and families living with disabilities find the available funding and benefits to achieve their goals.
In addition to these services, they have an online Provider Search Tool, to help you identify local agencies and independent contractors that can provide any additional specific supportive services needed.
Service Eligibility
To be eligible for services, one's disability must be attributable to a physical or mental impairment other than a sole diagnosis of mental illness. The disability must have also been manifested before the age of 22, and be likely to continue indefinitely. Additionally, the applicant and their court appointed legal guardian (if applicable) must be a resident of Hamilton County, Ohio.
If the answer is yes to all these questions, please complete the online Eligibility Form and a representative from their "Introduction and Eligibility" team will review it, and contact you, for additional information. You may alternatively call them at (513) 559-6990, Monday through Friday, 8 am to 4 pm, to do this pre-screening over the phone.
Please note that the agency provides services to eligible individuals age 3 and above. Those seeking supportive services for individuals ages 0 to 3, are directed to call (513) 434-3322, to connect with the Help Me Grow program. This program provides home visiting and early intervention services. An online referral form for these services is available on their website.
You can find more resources to help individuals with disabilities by selecting the "diversity & inclusion" option from the dropdown tab on our Social Service "Utilization Library" page.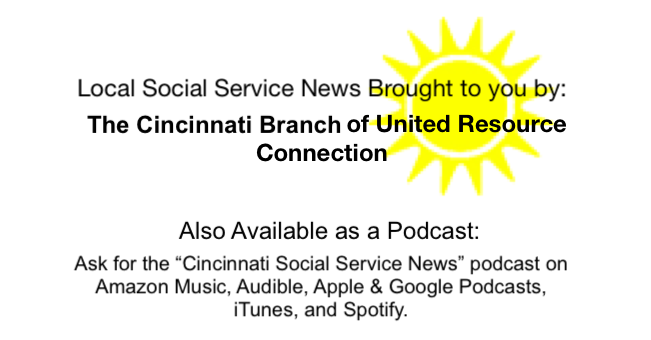 Shared by: United Resource Connection December 2, 2022