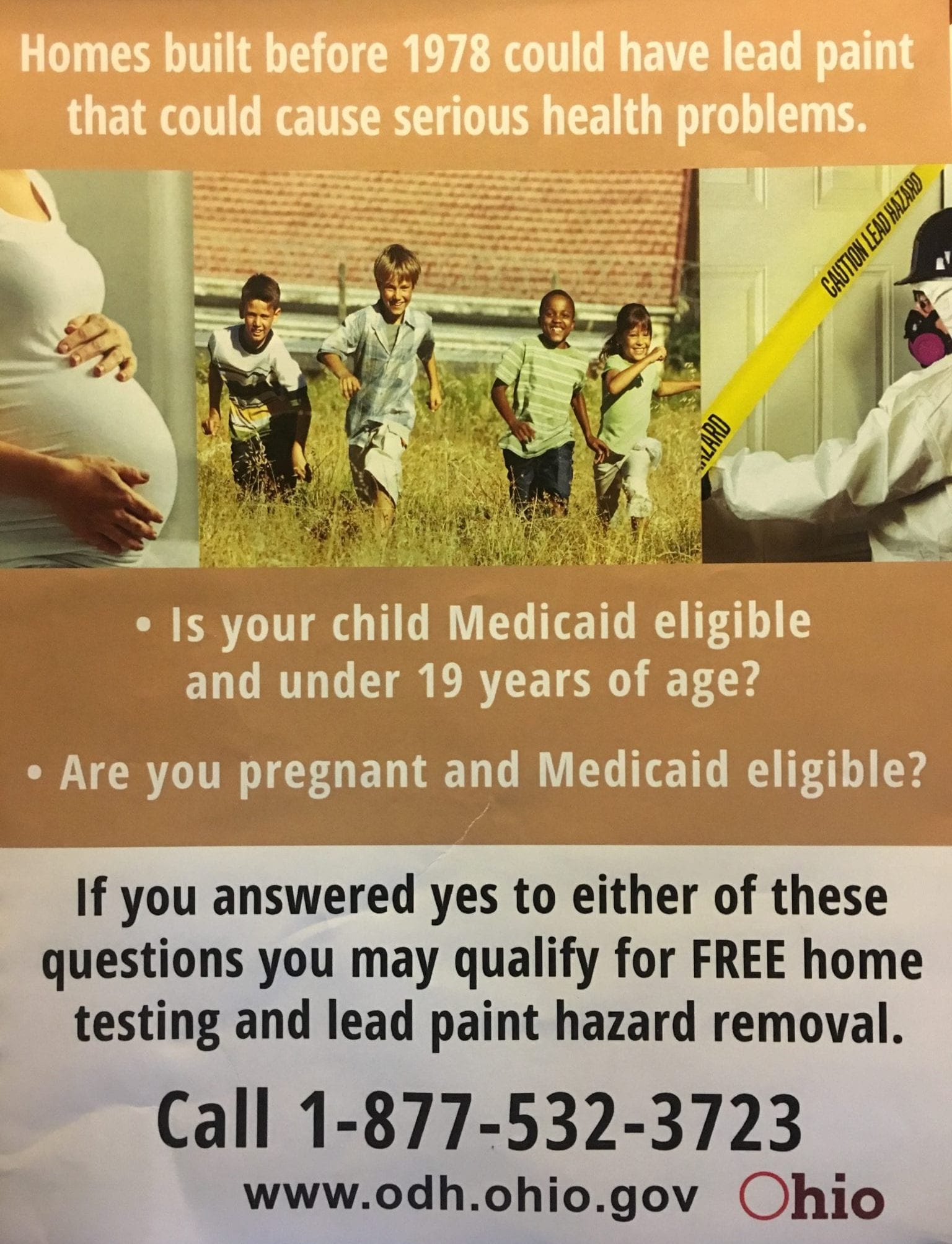 For Homeowners and renters, if your child is Medicaid eligible and under 19 years of age — or you are pregnant and Medicaid eligible — you may qualify for FREE home testing and lead paint hazard removal. This program is statewide and available in every county in Ohio. The program is administered by the Ohio Department of Health, which has 9 million dollars to spend on this program, for lead paint testing and hazard removal. Services are available as long as funding is available.
Lead has been used for many years in products found in and around our homes. Many homes built before 1978 have lead-based paint. These homes come in different shapes, sizes, and locations. Lead can be found in the city, country, or suburbs; in apartments and single-family homes; and in both private and public housing. Lead-based paint was commonly used on the interiors as well as the exteriors of houses and apartments.
For more information, contact the Ohio Department of Health at 1-887-532-3723 or email Pam Blais at pam.blais@odh.ohio.gov.

Shared by: United Resource Connection June 20, 2019

Tags: Archive