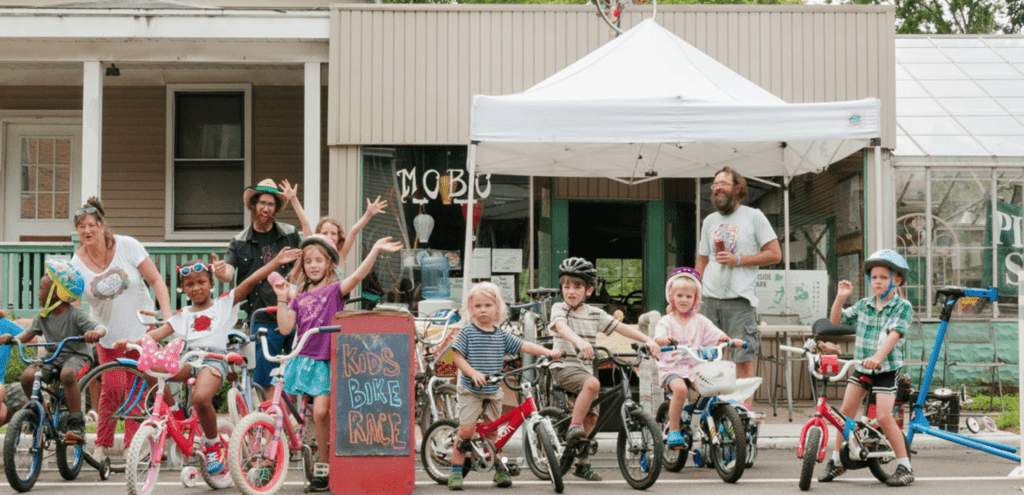 MoBo is a volunteer-run bicycle cooperative, located at 1415 Knowlton Street. They provide a safe community for people of all ages and orientations to come together, build friendships, and learn from one other. Central to this initiative is their maintenance of a fully-equipped bicycle shop, where members can learn to work on their own bikes, with the assistance of experienced volunteers.
The co-op provides a space for people to come to rescue bicycles and learn how to fix and maintain them. Volunteer mechanics offer assessment and advice for drop-ins, and will not turn people away due to lack of funds. They strive to take some of the mystery out of bicycles. The volunteer mechanics help guide members who are working on their own bicycle projects. The Co-op also hosts family-friendly workshops, organizes rides, social events, and contests throughout the year.
Current workshops include:
The Sister Cycles Program – Exclusively for those who identify as female, a safe space to learn bike mechanics;
Summertime Kids Day Program – A FREE, educational program for kids under 16, runs weekly throughout the summer, helping kids maintain their bikes; and
The STEM Program – A Science, Technology, Engineering and Math Bike Club for high school students.
Don't have a bike?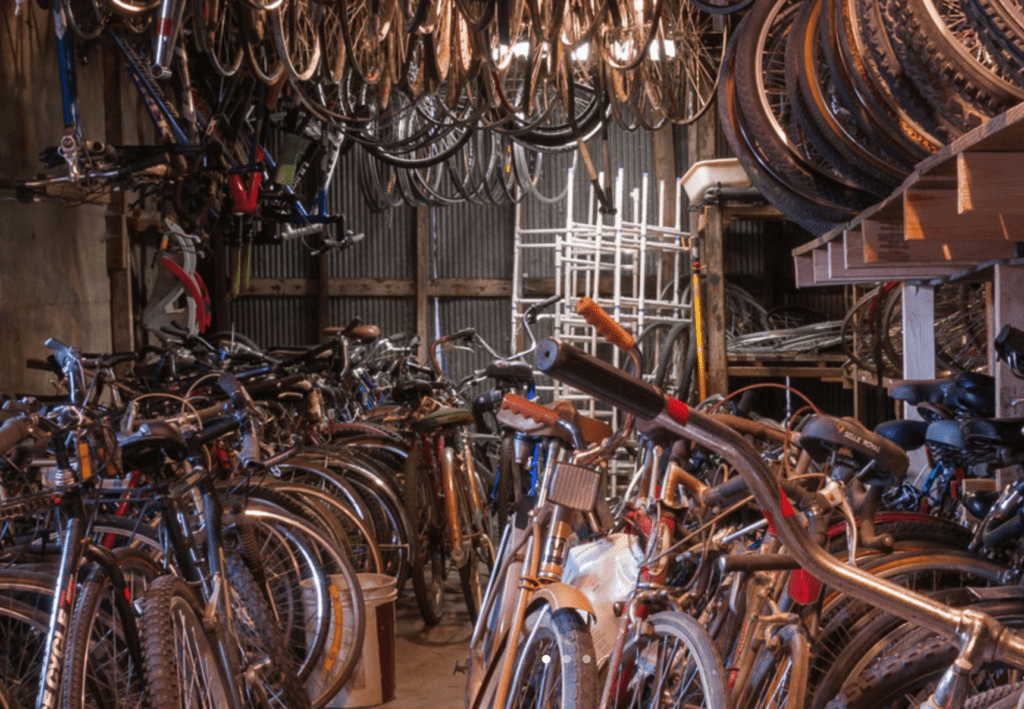 Members who do not own a bicycle can adopt one of the many donated bicycles, parts, and accessories at very modest prices. The co-op has an "adopt a bike" program where volunteer hours can be put towards earning a bike. The co-op also has a Spring Sale, where bikes that have been donated are refurbished and sold for a modest price.
Co-op Membership
The annual membership fee is $20 (although membership can also be earned by volunteering). Kids under 16 are welcome to join for free.
Membership provides access to the bicycle shop. The bike shop is open twice a week, Wednesdays 6 pm to 9 pm, and Sundays 2 pm to 5 pm. During this time, members have access to the tools, cleaners, grease, and much more, including the collective knowledge of the volunteer community, in helping the member work on their bike.
You can become a member by filling out a membership form, turning it in at the front desk, and paying the $20 annual membership fee. Cash or check accepted.
Volunteering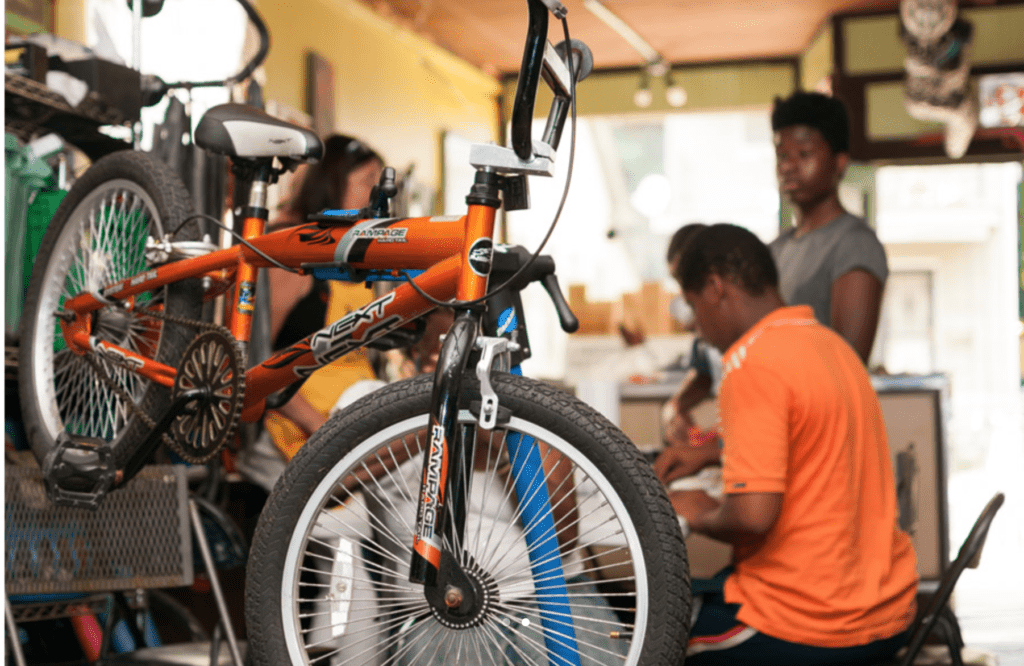 Volunteer hours in the bike shop are Wednesdays from 6 pm to 9 pm and Sundays from 2 pm to 5 pm. During these volunteer times, personal projects are put on hold in favor of volunteer work. Bike shop volunteers clean and maintain the shop, organize donated bikes and parts, and refurbish bikes for the annual bike sale.
For more information you can visit the shop, or send your questions via email.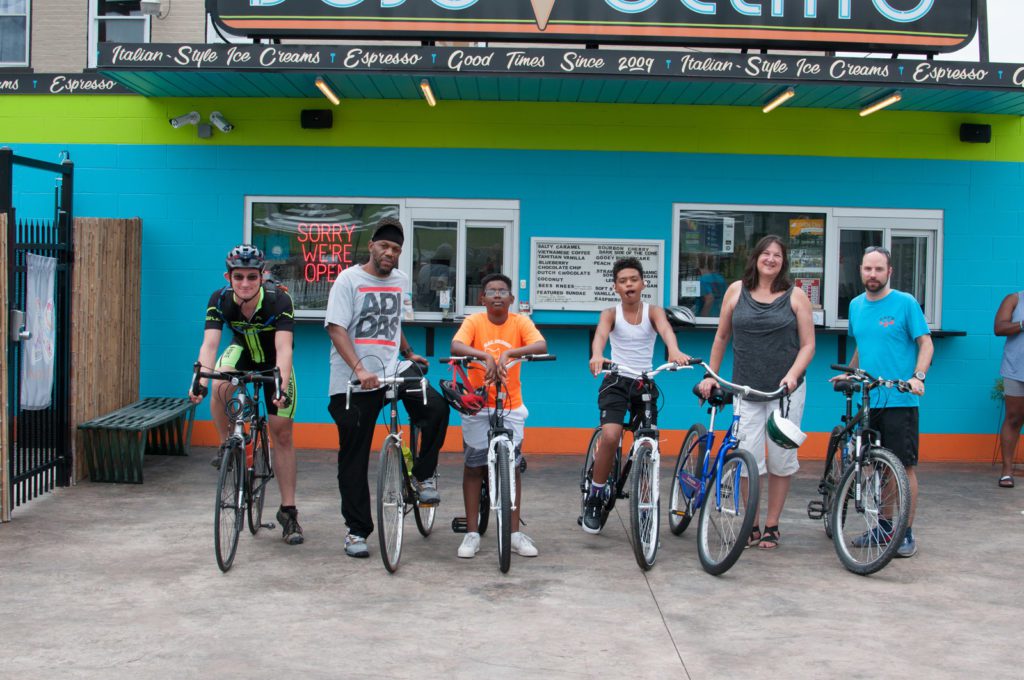 This article written by Stefan Densmore, for United Resource Connection. You can find more resources related to youth development and recreation by selecting the "youth development" and/or "recreation" option from the dropdown tab on our Social Service "Utilization Library" page.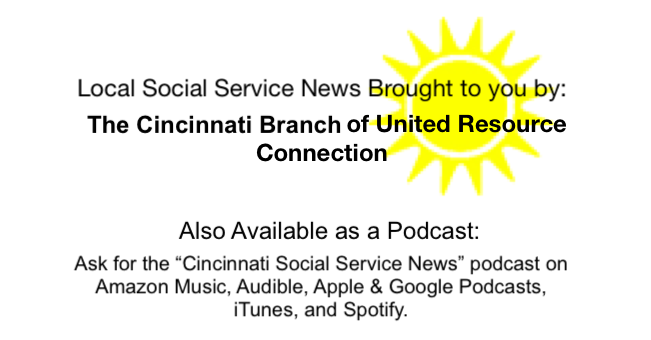 Shared by: United Resource Connection October 4, 2022

Tags: Archive, Transportation