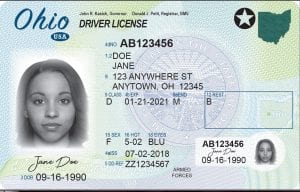 The Ohio Bureau of Motor Vehicles is offering to waive the reinstatement fee for driver's licenses and permits for state residents receiving public assistance benefits from Job and Family Services.
This offer, which does not apply to commercial driver's licenses and permits, begins Jan. 31 and runs through July 31. Applicants must have completed all court-ordered sanctions other than payment of reinstatement fees, and must prove indigence with a screen shot of their JFS case, including:
Case status – active
Current month
Next review date
Any authorized representatives
For more information and to apply, please visit the BMV website: https://www.bmv.ohio.gov/susp-fees-amnesty.aspx
The post BMV offering reinstatement fee waivers to benefit recipients appeared first on Hamilton County Job & Family Services .

Shared by: Moira Weir January 4, 2019