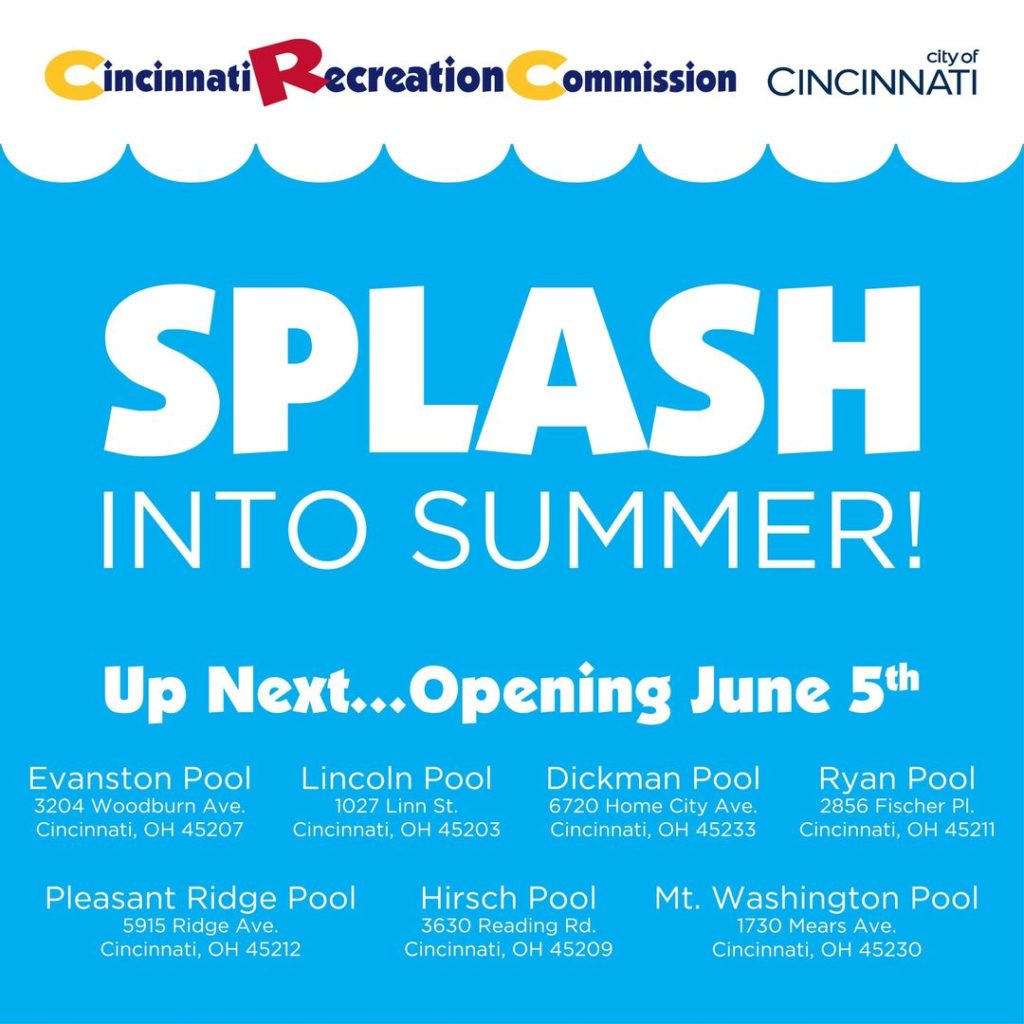 Summer recreational facilities, such as swimming pools, play a vital role in the development of youth, particularly for those from low-income backgrounds. Swimming pools provide an opportunity for children to engage in physical activity, socialize with peers, and learn important life skills such as teamwork and sportsmanship. For many low-income families, these facilities may be the only source of affordable and safe recreational activities for their children during the summer months.
The Cincinnati Recreation Commission has announced the summer opening of pools throughout Hamilton County.
Three pools opened Memorial Day weekend: the Dunham Otto Armleder Pool in Westwood, located at 4356 Dunham Lane; the McKie Pool in Northside, located at 1655 Chase Avenue; and the Oakley Pool, located at 3882 Paxton Avenue.
The following pools will be opening June 5th: the Evanston Pool, located at 3204 Woodburn Avenue; the Lincoln Pool, located at 1027 Linn Street; the Dickman Pool, located at 6720 Home City Avenue; the Rayan Pool, located at 2856 Fischer Place; the Pleasant Ridge Pool, located at 5915 Ridge Avenue; the Hirsch Pool, located at 3630 Reading Road; and the Mount Washington Pool, located at 1730 Mears Avenue.
Three more of their pools will be opening June 12th: the Bond Hill Pool, located at 1580 Yarmouth Avenue; the Dempsey Pool in East Price Hill, located at 933 Hawthorne Ave; and the Madisonville Pool, located at 5320 Stewart Avenue.
All the pools are open from 1pm to 6pm Monday through Friday, though some open a little earlier, and/or stay open later. You can view the schedule for each location on the Cincinnati Recreation Commission website.
Admission Fees are as follows:
For daily admission, the fees are $2 for youth, $5 for adults, $3 for seniors. For a season membership, the fees are $30 for youth, $45 for adults, $30 for seniors, and $120 for a 3 to 6 person family.
You can find more recreational and youth development resources by selecting the "Youth Development" and "Recreation" category tabs on our Social Service "Utilization Library" page.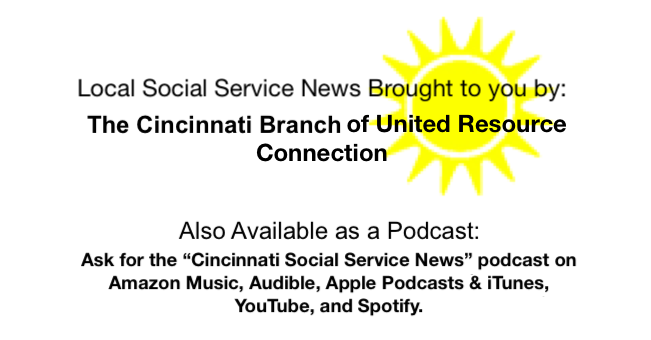 Shared by: United Resource Connection June 1, 2023