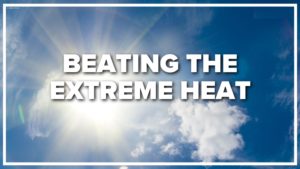 The National Weather Service in Wilmington has issued an Excessive Heat Watch for our region today, June 14 through Wednesday, June 15 with dangerously hot conditions and heat index values up to 109.
The expected hot weather will make heat related illnesses a very real and dangerous threat especially for those living in homes without air-conditioning. Hamilton County residents are advised to avoid poorly ventilated areas and prolonged work in the sun. Check frequently on relatives and neighbors that are elderly or chronically ill. Don't forget to check on your pets as well.
If you do not have air-conditioning or have lost power, find an air-conditioned environment to give your body a break from the heat. Consider visiting a restaurant, shopping mall, community center, or a local library. The following places are welcoming those who would like a place to cool down:
1) The Public Library of Cincinnati and Hamilton County is open during normal business hours. Some branches have experienced power outages due to the storms last night, so residents are asked to please call the library's main number, (513) 369-6900, to verify if their local branch is open.
2) Cincinnati Recreation Center locations are open during normal business hours. Please call (513) 352-4000 or visit their website for more information about availability and locations.
3) YMCA of Greater Cincinnati is open during normal business hours free for members and nonmembers. Please call (513) 362-9622 or visit their site for more information.
A complete list of cooling locations that will be updated throughout the day can be found at the Hamilton County Emergency Management website. If you have questions about pets, call ahead to the location you plan to visit to inquire about their policy. Residents are also encouraged to sign up for "Alert Hamilton County" and "Smart911" by visiting Alert H C (dot) org, that's Alert H C (dot) O R G.
The format and/or content of this post has been edited to fit guidelines of the Cincinnati Chapter of United Resource Connection for this rebroadcast.
You can find more resources related to medical health resources by selecting the "primary medical care" option from the dropdown "Resource Utilization" tab at United Resource Connection Cincinnati.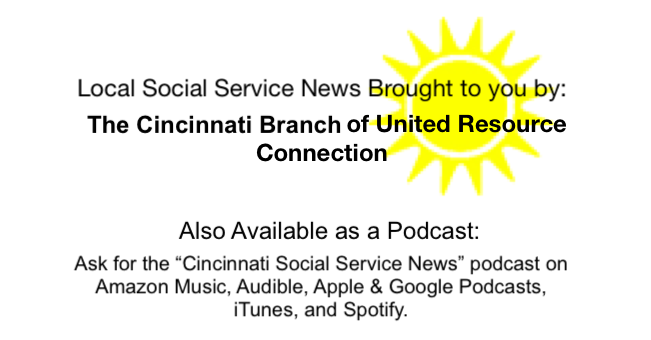 Shared by: Becca Doris June 14, 2022

Tags: Archive