Expungement is a legal process that allows individuals with certain criminal records to have them cleared or sealed. This process is crucial for low-income individuals who are trying to improve their lives and make a living. Having a criminal record can limit job opportunities, housing options, and even access to education and financial aid. For low-income individuals, these limitations can be especially devastating. Fortunately, there are organizations and resources available to help individuals navigate the expungement process and clear their criminal records, giving them a second chance at success.
There will be an expungement, resource and career fair on Tuesday, June 14th, from 10am to 2pm at the Covington Kentucky Career Center. The career center is located at 1324 Madison Avenue in Covington.
The event will provide FREE on-site background checks, as well as attorneys to discuss felony and misdemeanor expungement. Community partners will be present with resources and services as well as employers that are hiring.
You are eligible to apply for expungement in Kentucky if your convictions were all non-violent, non-sex-oriented, did not involve a minor, and were either misdemeanors or felonies of the fourth, fifth, or sometimes third degree. There is no fee to apply for the expungement of non-convictions. There is a $50 non-refundable fee to apply for the expungement of convictions. Sometimes financial assistance is available to cover these fees.
For misdemeanor convictions, the waiting period is one year from conviction. Felony convictions require a waiting period of three years from conviction for expungement. Please additionally note that Ohio does not offer expungement. Instead, Ohio allows for the sealing of arrests, misdemeanor and felony convictions. If your record is sealed, you do not have to disclose your conviction, arrest, or any charge against you when you apply for most jobs.
Even if one is not eligible for expungement, attendance at the event can provide more information, resources, and employment opportunities. For more information, call (859) 217-2909. There is also a downloadable flyer available to disperse to parties interested in the event.
You can find more vocational rehabilitation resources by selecting the "Vocational Resources" category tab on our Social Service "Utilization Library" page.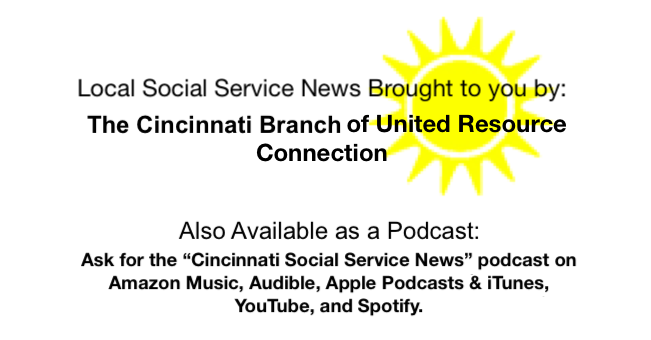 Shared by: United Resource Connection June 5, 2023