If you have questions about legally changing you or your child's name and/or gender designation on identity documents in Ohio, FREE confidential legal clinics are available. The clinics are held virtually, every second Wednesday of the month, from 6pm to 8pm, online.
Registration is required at least 48 hours in advance of the Legal Clinic; however, it is recommended to complete your registration as early as 1-2 months prior. Spaces are limited and filled on a first come, first served basis.
The registration process has two parts, and begins with completing the online registration form. Your registration is not complete until you receive a confirmation email from a legal clinic coordinator, who will also provide information on how to join your scheduled session.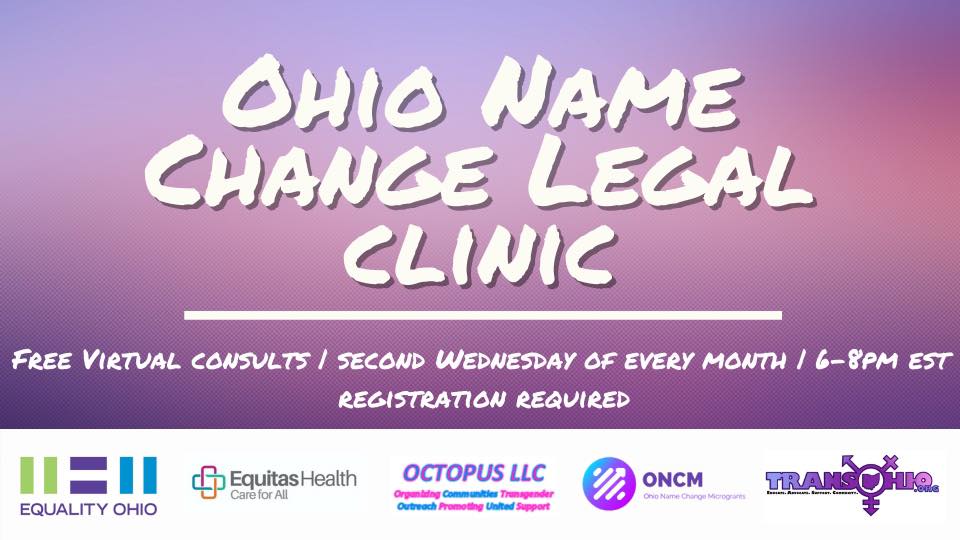 The clinic is FREE, and offers confidential virtual discussions with trained pro bono attorneys to help you navigate the often confusing process of changing your name, and gender identify, on legal documents. If you are under 18 years of age, you will need a parent or guardian to complete the legal forms. Including them at your session with the Ohio Name Change Legal Clinic is not required, but may be helpful.
This event is always free, however there are costs associated with the legal process. Grants are available to fund filing fees and administrative costs for those who qualify. Details about how to access these grants are shared during the confidential discussion.
If, at any point, you experience issues accessing the registration form, please email the legal clinic coordinator who will reach out to find an accessible alternative.
You can find more resources related to diversity and inclusion and legal aid by selecting the "Diversity & Inclusion" and/or "Legal Aid" option from the dropdown tab on our Social Service "Utilization Library" page.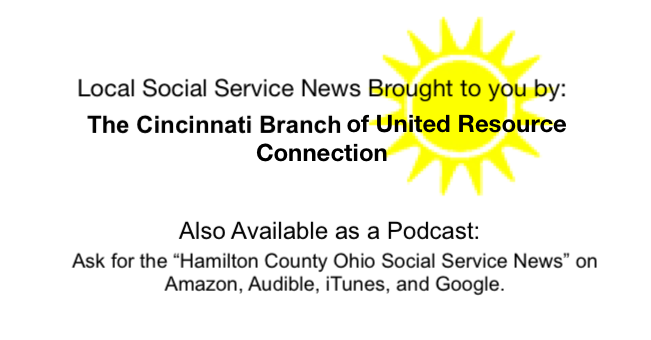 Shared by: United Resource Connection November 10, 2022

Tags: Archive