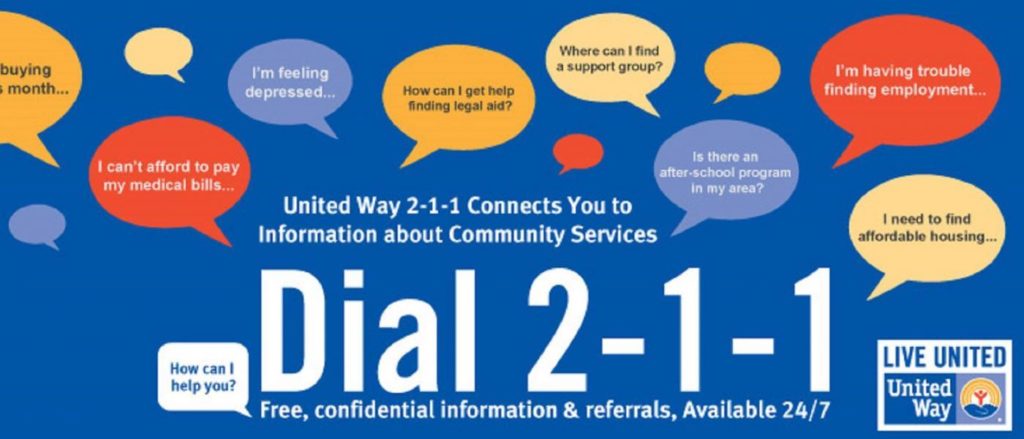 United Resource Connection has partnered with the United Way to help enhance communication and collaboration between area social service agencies. Each resource page on United Resource Connection prominently displays a link to United Way 2-1-1.
United Way 2-1-1 provides free, confidential information and referrals, available 24/7. Dial 2-1-1 to speak to a trained professional who can connect you to essential community services. The certified information and referral specialists at United Way 2-1-1 are trained to listen, engage, ask questions, assess your needs and connect you to a community resource from their large database of local providers. There's 9-1-1 for emergencies, and 2-1-1 when you need help and don't know where to turn.
United Resource Connection is a 501(c)(3) nonprofit organization.

Shared by: United Resource Connection March 27, 2021

Tags: Archive