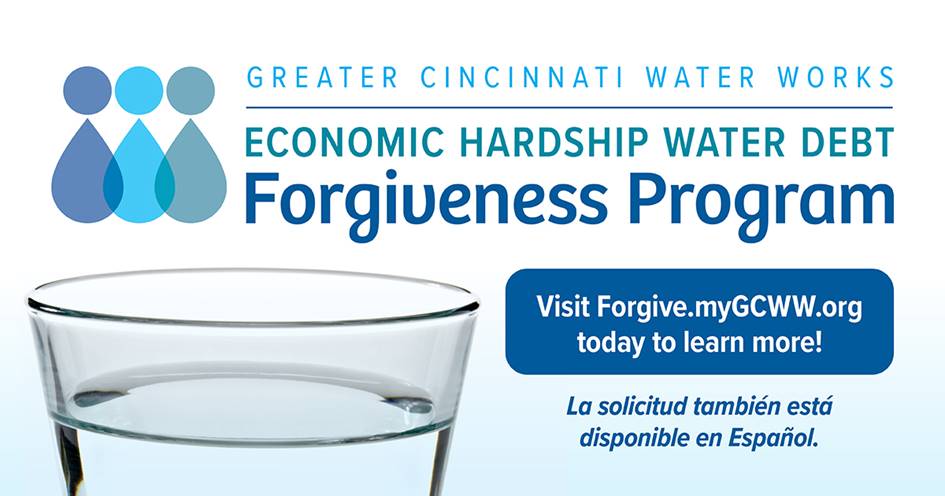 What is this Forgiveness Program?
This temporary program will help customers avoid water shutoffs at their home. Customers must demonstrate they are experiencing economic hardship due to COVID-19 or be at or below specified income levels.
What part and amount of my bill will be forgiven?
Customers who qualify will have past-due water and City of Cincinnati stormwater charges that accrued between March 1, 2020, and September 30, 2020, forgiven. This program does not currently apply to the Metropolitan Sewer District (MSD) portion of the water bill.
Who can apply?
Property owners may apply, including landlords of single- and two-family dwellings. Tenants who are responsible for the utility bill may also apply. The property must be residential. Commercial properties do not qualify.
Download an application now

Shared by: United Resource Connection March 19, 2021

Tags: Archive