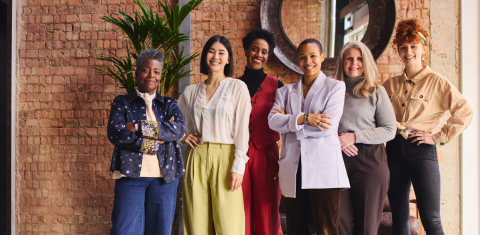 "Dress for Success Cincinnati" is an organization that provides professional clothing to women returning to, or entering, the workforce. Many women entering the workforce encounter a "catch-22", in which they need appropriate attire to have a successful job interview, but can't afford proper attire for the interview without a job…
Dress for Success Cincinnati provides two outfits appropriate for an interview, complete with shoes, accessories and a handbag. Once employment is secured, they can provide an additional 10 new pieces to start one's new career! Women come to this organization through referrals from a range of non-profit organizations, or, by filling out a request for services themselves.
Service Availability
The service is available, by appointment only, every Tuesday and Thursday starting at 10:15 AM.
Locations
There are three locations. There's a Norwood office, located at 4623 Wesley Avenue; a Loveland office, located at 11020 S Lebanon Road; and a Covington office, located at 20 West 18th Street.
The Loveland office offers childcare and transportation for women who wish to be styled at their facility. Please notify the representative when you make your appointment if you will need either of these services. You can learn more about the Loveland office on their website. If you have any questions, contact Missy Walters, the Loveland styling coordinator, via email.
You can learn more about the Covington office on their website. If you have any questions, contact Maria Downes, the Covington styling coordinator, by email.
You can select your desired location when filling out the Request for Services form.
Style Kits Available for Pickup
If their hours of operation do not work for your schedule, Style Kit pickup services are available.
Here's how it works:
1. Dress for Success Cincinnati will contact you to get info about your sizing and style preferences.
2. Based on the information provided about sizing and style preferences, they will make a custom kit, complete with clothing and accessories. The Style Kit includes an outfit, shoes, purse, goody bag, Stitch Witchery, pants extender, and a packet of tools and resources.
3. You can pick up your Style Kit at the Norwood office at a designated time.
If you receive items that do not fit, you do not need to return them. You are asked instead to pass them along to someone you know who may need them.
Request Services for a Client
If you are a representative of a nonprofit organization wishing to make a referral, first email Kate Black, the styling services manager, at (513) 322-1785, or by email. She can share information and any updates about the range of client services available. If there is a staffing change at your agency, the newly designated staff should contact the office before requesting service for a client.
There is a policy document available for download that can help answer most questions. Any additional questions may be directed to…
If you have any further questions about the services, you can call them at (513) 651-3372.
You can find more resources related to clothing and vocational assistance by selecting the "Food & Clothing" and "Vocational Resources" category tabs on our Social Service "Utilization Library" page.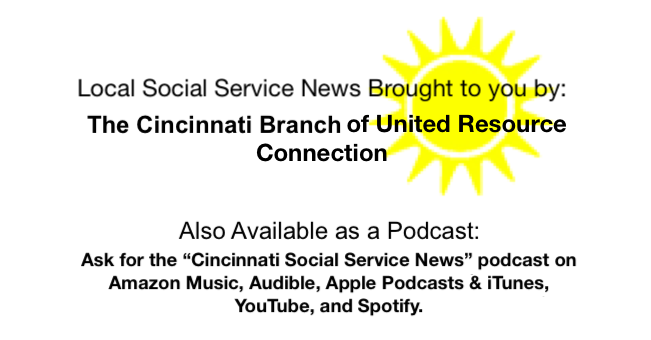 Shared by: United Resource Connection May 17, 2023