Bed bugs have an international presence, causing distress and inconvenience in modest homes to even the most luxurious hotels. Despite their global prevalence, victims of bed bug infestations are often subjected to unfair stereotypes that they are unclean or negligent.
While scientific evidence does not show that bed bugs directly spread disease, bites that are not properly cleaned and treated can become infected and cause additional problems, especially for vulnerable populations already dealing with health issues. The fear of stigma may also prevent or delay some from seeking more immediate help when a bed bug infestation is discovered. Information and resources are all the more important to make freely and publicly available.
The Cincinnati Health Department has an information brochure about bed bugs, as well as a treatment brochure, on how to get rid of bed bugs. There are a number of Documents Provided by Hamilton County Board of Health as well. They have Fact Sheets available in English and Spanish, as well as a Brochure for Social Workers visiting homes that may have bed bugs.
Additional resources include a Bed Bug Prevention Guide, made available by the U.S. Environmental Protection Agency, as well as Guide for Property Owners, Managers, and Tenants, made available by the New York City Board of Health. There is also a Prevention & Treatment Guide, made available by the U.S. Department of Housing & Urban Development, and a guide for How To Get Your Home Ready For Bed Bug Treatment, made available by the Canadian Province of Manitoba.
Complaint Response Process
To complain about bed bugs in your rented home or apartment, a tenant may contact the Hamilton County Public Health Board at (513) 946-7800. The Hamilton County Board of Health has a Bed Bug Task Force which assigns a field sanitarian to do an inspection within 5 business days of the complaint. If an infestation is found, a violation is written, and information resources provided to help make a connection with a pest management professional. The sanitarian follows-up with all parties (landlord, tenant and pest management professional) within 14 days to check on the progress of clean-up.
If you rent a home or apartment within the cities of Cincinnati, Norwood, Sharonville, or Springdale, the complaint procedure is different. Each of these municipalities have their own Public Health Boards, which may be contacted concerning bed bug infestations. The contact information for the City of Cincinnati is (513) 357-7200. For Norwood,(513) 458-4600. For Sharonville, 513-563-1722. And for Springdale, 513-346-5725.
You can find more resources related to primary health care and housing resources by selecting the "Primary Medical Care" and or "Housing Resources" category tab on our "Social Service Utilization Library" page.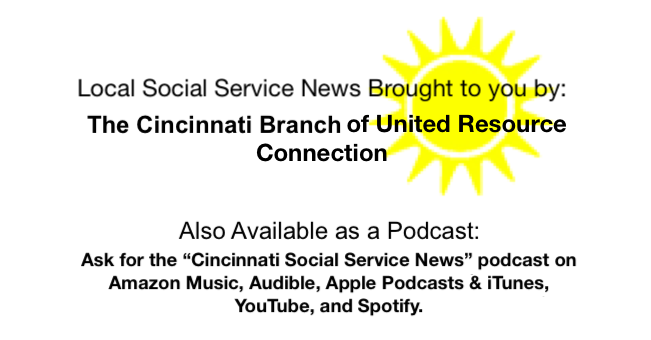 Shared by: United Resource Connection October 8, 2023