Commonly referred to as the "CAT House", the Center for Addiction Treatment offers a continuum of addiction care for those with an addiction to alcohol, drugs, and/or gambling. Each patient begins with an assessment to determine their level of care needs. The center uses a multi-disciplinary team to make this assessment and create an individualized treatment plan.
Intake Procedures
You may start the process by calling 513-381-6672 and ask to be transferred to "ACCESS". Access will complete a phone screening and verify your eligibility. This involves standard demographic and background information, as well as confirming your method of payment.
The center accepts Medicaid, as well as Hamilton County funding based on income guidelines. (More information can be provided about this when calling). You will also need to provide a form of identification and proof of residency. This can be done with a valid, state-issued ID, or with the combination of a Vesta ID card and a homeless certificate.
Once your eligibility has been confirmed, you will be notified of next steps to begin treatment. If residential treatment has been recommended in the treatment plan, then you will be notified when a bed is available, to schedule a time to be admitted. The average wait time for a residential bed is approximately two days.
When you arrive you will be searched for contraband. A list of items you can and can not bring will be provided prior to your admission date. That list can also be downloaded from their website. You will also need to fill out additional paperwork, and be evaluated by a nurse. All individuals entering treatment will receive a COVID-19 test for the health and safety of all those in the facility. Upon a negative COVID-19 result, you are free to enter common areas as you complete your residential treatment.
Inpatient & Outpatient Detox Services
If you have recently used, or are presently under the influence of drugs or alcohol, medically monitored detox will be recommended as the first component of your treatment plan. Depending on the level of substance dependence and substance of abuse, the length and severity of withdrawal will vary per individual. In some cases treatment plans will include detoxification services in combination with other programs, such as Medication Assisted Treatment or Short-term Residential Treatment, to prepare patients for long-term recovery.
During inpatient detox, patients receive 24/7, around the clock medical care. A typical stay is three to seven days, but may be longer or shorter based on medical evaluation. In some cases, outpatient detox is recommended. This option allows patients the opportunity to receive individualized medical treatment, monitoring, and therapy or counseling during the daytime, while allowing clients the opportunity to spend evenings at home, sober, with their loved ones. For patients who meet outpatient treatment criteria, this model is often more cost effective and less restrictive. For other clients, inpatient detox may be the advised model.
Inpatient & Outpatient Treatment Services
After completing detoxification, options that support achievement of lifelong recovery are offered. These include both inpatient and outpatient treatment options, depending on the recommendations made during the intake assessment.
Inpatient Services are offered at 830 Ezzard Charles Drive, Cincinnati, Ohio 45214. These include Short-Term Residential Treatment and Medication-Assisted Treatment. You can learn more about the specifics of these inpatient treatment options on their website, including a typical weekly schedule.
Outpatient Services are offered at their Spaulding Recovery & Family Care Building, located at 834 Ezzard Charles Drive, Cincinnati, Ohio 45214. These services include Family Services, Intensive Outpatient Treatment, Outpatient Counseling, their new Gambling Recovery Program, and Support Groups. You can find more information about these outpatient programs on their website, at catsober.org.
You can find more resources related to addiction treatment by selecting the "addictions treatment" option from the dropdown tab on our Social Service "Utilization Library" page.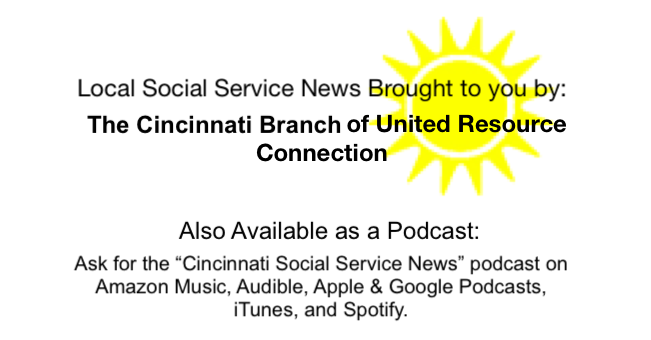 Shared by: United Resource Connection October 19, 2023