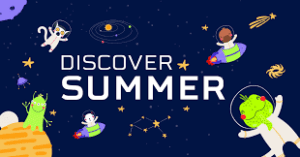 Research shows that kids who practice reading and math skills over the summer can keep and even improve upon the progress they made during the school year. Now more than ever, it is important to help kids keep their skills sharp. Cincinnati & Hamilton County Public Libraries are committed to helping kids learn over the summer—and better yet, make summer learning fun. "Discover Summer" is a program for doing this.
Kids and teens ages 18 and younger are invited to download or pickup activity booklets from their local public library. Within these activity booklets children and teens can set discovery goals for the summer. When they meet their discovery goals, they can fill out an entry form to win prizes.
Online you can download the pre-k booklet, the elementary booklet, the middle school booklet, and/or the teen booklet. Booklets from past years for each of these age groups can also be downloaded.
Alternatively, starting June 1, you can register and pick up an activity book in person at any of the Cincinnati & Hamilton County Public Library's 41 locations. In addition to the summer activity booklet, your child or teen can pick up a book to keep. There is also an Early literacy calendar for preschool families, available online or for pickup.
Winners of prizes are notified by August 8th, 2022. Entrants must be age 18 or younger. Prizes include a $50 LaRosa's Gift Card, tickets to the Museum Center, the Cincinnati Zoo, an FC Cincinnati home game, Coney Island, and a Family Day pass to the YMCA of Greater Cincinnati. To view a full list of prizes visit the online site.
This is an annual program supported by a number of local sponsors.
The format and/or content of this post has been edited to fit guidelines of the Cincinnati Chapter of United Resource Connection for this rebroadcast.
You can find more resources related to child development and recreation by selecting the "child development" and/or "recreation" options from the dropdown tab on our "Find Help Now" Resource Library Search page.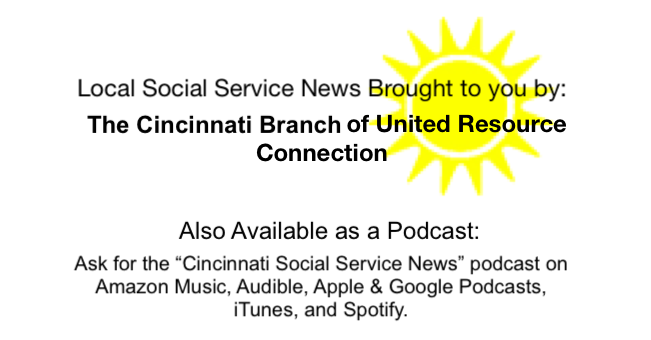 Shared by: Cincinnati & Hamilton County Public Library May 26, 2022

Tags: Archive