Finding a job when you have a criminal record can be especially difficult, and even more so if you have a felony conviction. Job seekers with barriers to employment like these can pursue career opportunities at several felon-friendly and second chance companies in the Greater Cincinnati Area.
Second chance employers review the candidate's qualifications on a case-by-case basis, however they do not guarantee that every candidate will be hired. Often candidates can boost their qualifications by using the Hamilton County Re-entry Office. This office helps individuals transition from life in jail or prison to life in the community. They help individuals to write a resume, obtain referral letters, and provide job placement opportunities.
Note that the information here about employers is as current as the publication date. Readers are encouraged to confirm the information by phone with each employer prior to making a formal approach.
Felon-friendly and Second Chance Employers in the Greater Cincinnati Area
@Work Personnel
513-273-0176
11305 Reed Hartman Hwy, Suite 126, Cincinnati, OH 45241
AAMCO
513-242-4440
4440 Reading Road, Cincinnati, OH 45229
Ace Hardware
513-281-9600
344 Ludlow Avenue, Cincinnati, OH 45220
Adecco Staffing
513-771-3006
11260 Chester Road, Cincinnati, OH 45246
Aerotek
513-229-2000
5191 Natorp Boulevard #400, Mason, OH 45040
Architectural Louvers
888-568-8371
266 West Mitchell Avenue, Cincinnati, OH 45232
Beacon of Hope Business Alliance
513-813-2730
708 Walnut Street #200, Cincinnati, OH 45202
Bob's Discount Furniture
513-866-4531
9959 Colerain Avenue Stone Creek, Cincinnati, OH 45251
Chipotle Bar & Grill
513-351-0100
4402 Montgomery Road, Cincinnati, OH 45212
Cintas
513-459-1200
6800 Cintas Boulevard, #9151, Mason, OH 45040
The format and/or content of this post has been edited to fit guidelines of the Cincinnati Chapter of United Resource Connection for this rebroadcast.
You can find more resources related to child development and recreation by selecting the "Vocational Resources" and/or "legal aid" option from the dropdown tab on our "Find Help Now" Resource Library Search page.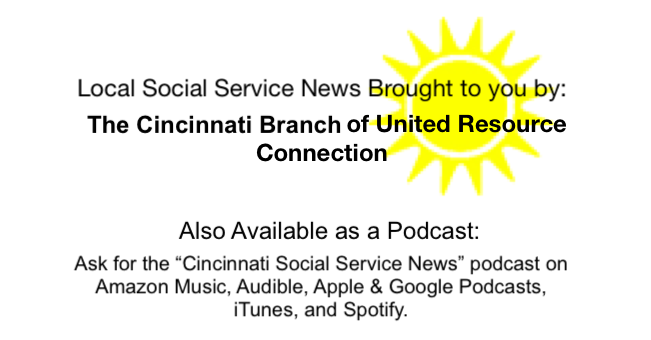 Shared by: United Resource Connection June 18, 2022

Tags: Archive