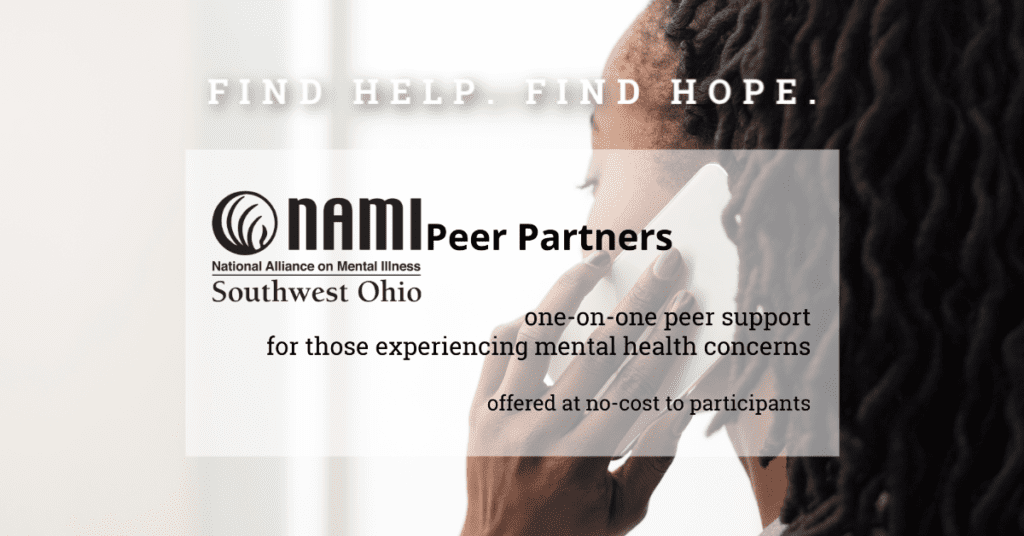 The National Alliance of Mental Illness (NAMI) Southwest Ohio facilitates a one-on-one support system for individuals experiencing situational mental health concerns as well as individuals experiencing heightened symptoms of mental health conditions as a result of the pandemic.
Situational anxiety and depression are more prevalent than ever since the COVID-19 pandemic, and many individuals with no prior history of mental health challenges may experience them for the first time.
This Peer Partners program is a service offered at no cost, providing one-on-one support via phone with a peer living well with mental health concerns. These peers are trained and well acquainted with the struggle, fear, and hopelessness that those experiencing mental health concerns share. This commonality puts them in a unique position to relate to their partner's experience. The program affords the time to start the conversation about mental health and develop coping strategies. A flyer with more details is available for download.
There is also a pdf of answers to frequently asked questions about the program.
If interested in participating in the program, email support@namiswoh.org or call (513) 351-3500 to let the program specialist know that you are looking for one-on-one support. The specialist will talk with you briefly in order to match you with the peer most appropriately suited to your experience. Your designated peer is available to call you two times per week, for one month. Calls are limited to 30 minutes each, to respect both parties' time.
What are the Eligibility Requirements?
Participants must be 18 years of age. Anyone experiencing situational anxiety or depression, perhaps for the first time, precipitated by the pandemic is eligible, as well as anyone with an existing mental health diagnosis experiencing additional difficulties due to the pandemic. The program is offered at no cost.
Who are the Peer Support Partners?
A NAMI Peer Support Partner is an adult who lives well with a mental health diagnosis. A peer who understands what you are dealing with and wants to help your journey of wellness and recovery by lending an ear. NAMI trained peers are not mental health professionals but can relate to your experiences. They DO NOT "fix," save, give advice, or treat participants in this program. Instead, NAMI peers share their journey of coping with anxiety or depression. NAMI peers may share their own personal coping strategies and what works for them.
You can find more resources related to mental health by selecting the "mental health" option from the dropdown tab on our Social Service "Utilization Library" page.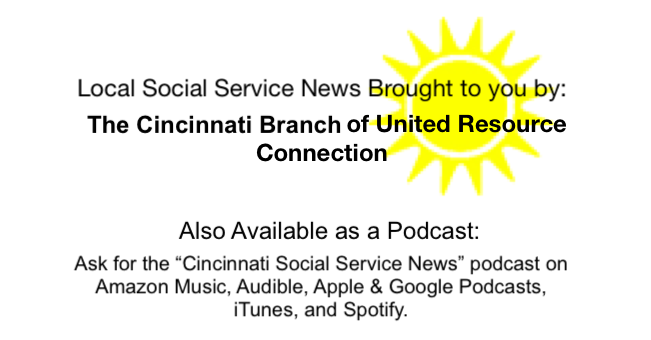 Shared by: Stefan C. Densmore, United Resource Connection September 6, 2022