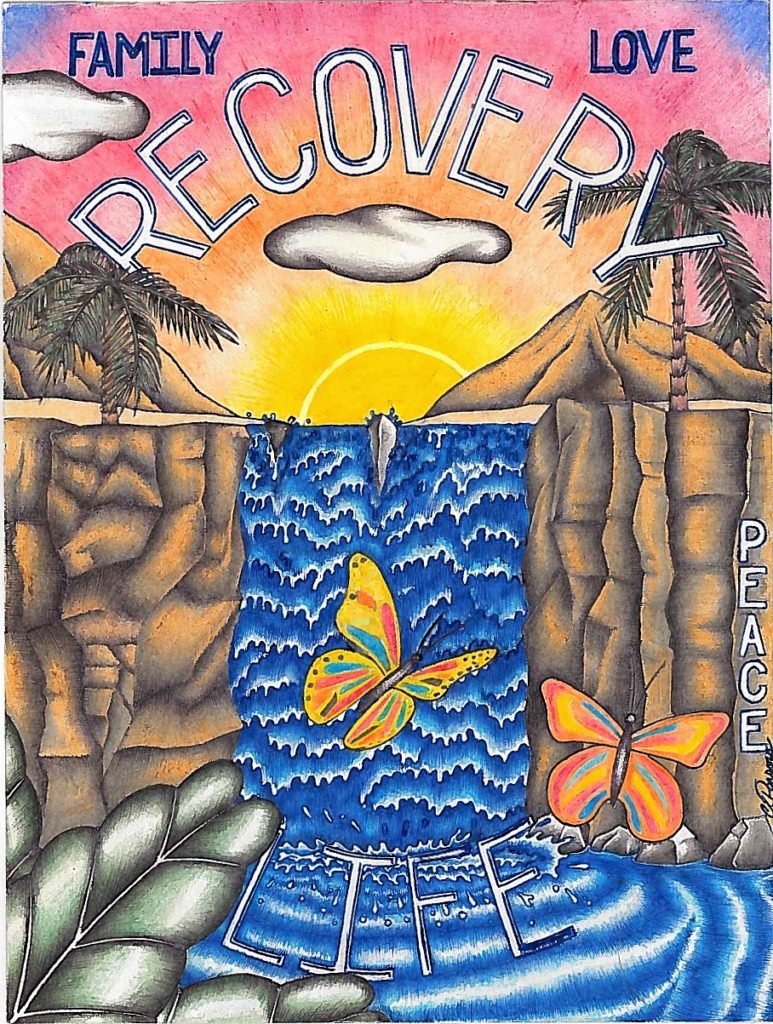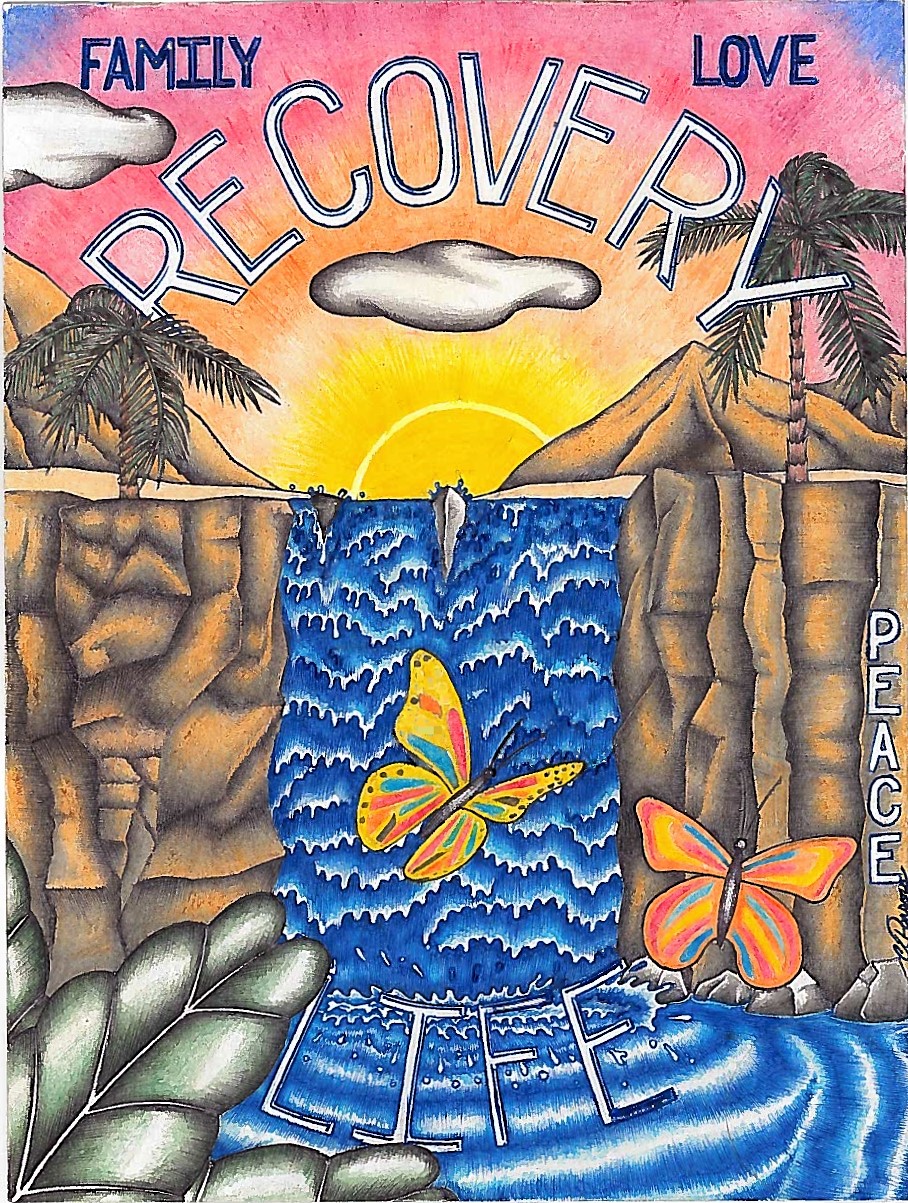 National Recovery Month is a national observance held every September to educate Americans that substance use treatment services can enable those with substance use disorders to live healthy and rewarding lives.
If you are in recovery, we celebrate your success! We're grateful that you have come this far and for your example to the greater community! If you work in recovery services, helping others to achieve recovery, we celebrate you as well! Thank you for all you do!
Now in its 33rd year, Recovery Month works to promote and support new evidence-based treatment and recovery practices, the emergence of a strong and proud recovery community, and the dedication of service providers and community members across the nation who make recovery in all its forms possible.
The Federal Substance Abuse and Mental Health Services Administration (SAMHSA) provides several resources for finding evidence-based treatment facilities, including their BEHAVIORAL HEALTH TREATMENT SERVICES LOCATOR, and their website FINDTREATMENT.GOV. We have many Mental Health and Addiction Treatment Resources available in Hamilton County that you can find using these search tools. You may alternatively dial 2-1-1 for free, confidential information and referrals, over the phone, made available 24/7 by the Greater Cincinnati United Way.
You can find supplemental resources related to mental health and addiction services, including freely available Education & Workbooks, by selecting the "mental health" or "addiction treatment" options from the dropdown tab on our Social Service "Utilization Library" page.
These are all great resources for both those seeking recovery services and those in a position to help. In addition to the spotlight on resources, National Recovery Month invites communities to celebrate recovery. There will be many opportunities to do this in September, including…
The Hamilton County Recovery Festival
To celebrate those in recovery and those who work in recovery services, there will be a festival September 24, from 10 a.m. to 4 p.m., in Washington Park (1230 Elm St., Over-the-Rhine), sponsored by Hamilton County Public Health & The Hamilton County Addiction Response Coalition. The festival will kick-off with yoga on the large park lawn. There will be entertainment throughout the day including face painting, games and music. Food trucks will be available throughout the day. There will additionally be storytelling sessions from noon to 4 p.m. at nearby Memorial Hall. There, participants will share stories of recovery and the methods they've used to achieve continued success. Admission is free. For more information, contact: hcph-harmreduction@hamilton-co.org.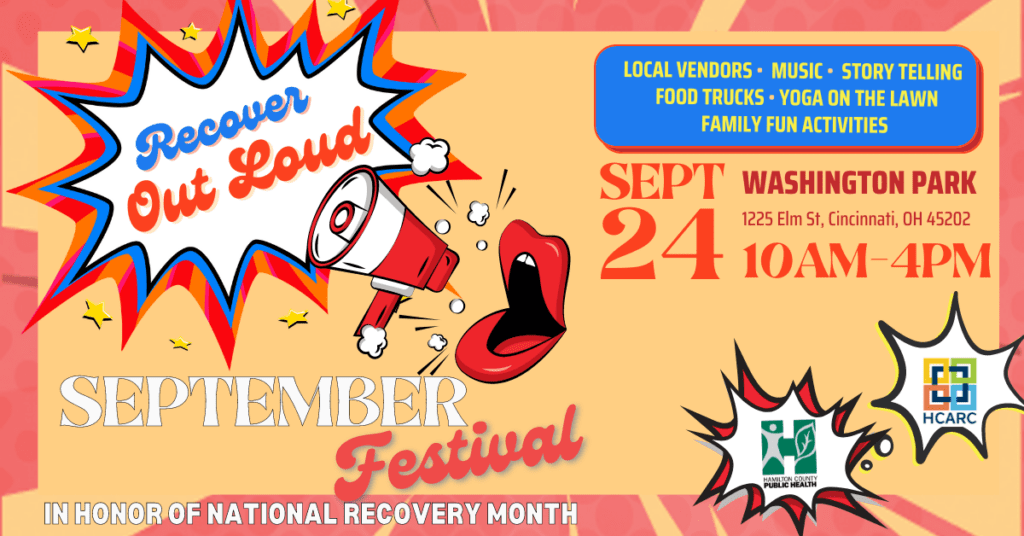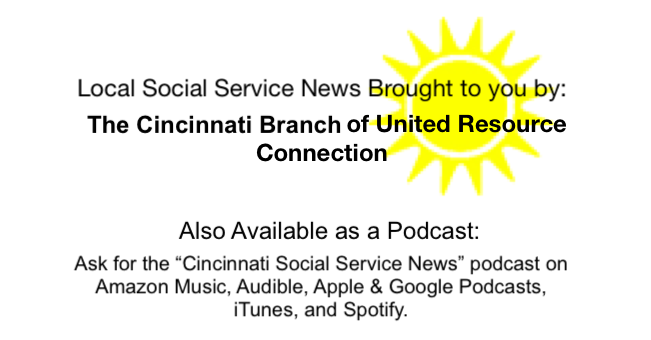 Shared by: Stefan C. Densmore, United Resource Connection September 8, 2022