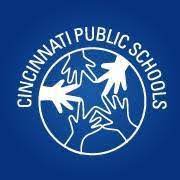 Cincinnati Public Schools has partnered with the nonprofit "Girls with GRIT" to offer girls early access opportunities to participate in camps this upcoming summer.  Girls with GRIT was developed to help build confidence in girls through sports by teaching the foundational sports skills, building relationships with fellow campers and positive staff role models, and building life skills through sports.
The partnership between CPS and Girls with GRIT makes 3 sports camps available this summer. Each sport has a separate camp and a 3-day clinic held on a Friday, Saturday and Sunday. Following the clinic there are 4 additional sessions referred to as "follow ups" to continue to develop the skills and confidence of the camper. Spots are limited to girls in 3rd through 8th grade.
The Girls Summer Camp Sports Clinics for GIRLS Includes:
1) Soccer at Pleasant Hill Academy
This 3-Day clinic will be June 17th (from 9am to 3pm), July 18th (from 9am to 12pm), and July 19th (from 1 to 5pm). The additional sessions will be on June 21st, 23rd, 28th, & 30th, from 5:30 to 7:30 pm.
2) Volleyball at DePaul Cristo Rey
This 3-Day clinic will be July 8th (from 9am to 3pm), July 9th (from 1pm to 5pm), and July10th (from 1pm to 5pm). The additional sessions will be on July 11th, 13th, 18th, & 20th, from 5:30 to 7:30 pm.
3) Basketball at Woodford Academy
This 3-day clinic will be July 29th (from 9am to 3pm), July 30th (from 1pm to 5pm), and July 31st (from 1 to 5pm). The additional sessions will be on August 2nd, 4th, 8th, & 11th, from 5:30 to 7:30 pm.
The goal of these programs is to provide opportunities to girls who are interested and want to get involved with sports. The clinic cost is $50 per sport, per camper.  A camper can be registered for as little as one sport or as many as all three sports.
REGISTRATION FOR THE CAMPS, AND APPLICATIONS FOR SCHOLARSHIPS, ARE DUE JUNE 1ST:
(Please note if you are applying for a scholarship you do not need to additionally register, as camp registration is included in the scholarship application.)
You can learn more by visiting the Girls With GRIT website at www.girlswithgritcc.org 
If you have any questions please reach out to info@girlswithgritcc.org
The format and/or content of this post has been edited to fit guidelines of the Cincinnati Chapter of United Resource Connection for this rebroadcast.
You can find more resources related to child development and recreation by selecting the "child development" and/or "recreation" option from the dropdown tab on our "Find Help Now" Resource Library Search page.

Shared by: Cincinnati Public Schools April 30, 2022

Tags: Archive