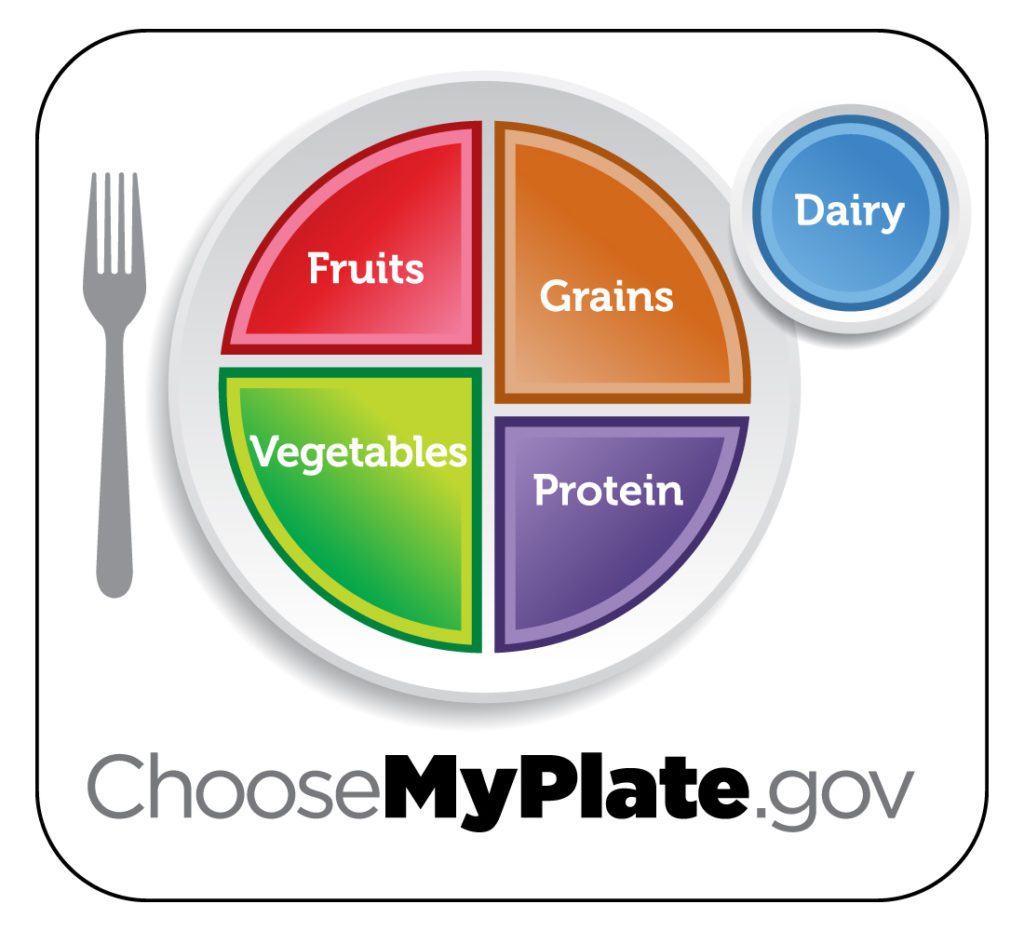 National Nutrition Month is an annual campaign created by the Academy of Nutrition and Dietetics. During the month of March, everyone is invited to learn about making informed food choices and developing healthful eating and physical activity habits.
Eating isn't just about satisfying hunger. Children who have access to nutritious food have the energy to learn. Providing healthy snacks and meals helps children's bodies grow, giving them what they need to talk, play, and learn together. Good nutrition is essential for a child's brain development.
FEEDING YOUR PRESCHOOLER
MyPlate is an easy-to-follow food guide, to help parents to figure out how to feed their children nutritious and balanced meals. Preschoolers' portion sizes are half the size of adult portion sizes. Remember half of the plate should be fruits and vegetables.
Think about the drink. Offer more water and less juice. When serving juice, it is best to serve with a meal, as juice is more likely to cause cavities when served between meals. Make sweets, chips, and other treats the exception rather than the rule. An occasional treat is fine, but serve healthy snacks most of the time.
EAT THE RAINBOW!
Fruits and vegetables come in a range of colors, and these colors each have nutritional significance. Red foods are typically good for your heart, blood, and joint health. Orange foods typically help prevent cancer and heart disease. Yellow foods are typically good for skin, eyes, digestion, and immune system. Green foods are typically good for your bones and immune system. Blue and Purple foods: good for memory and brain function. By offering a variety of fruits and vegetables, you are giving your child an array of vitamins and minerals that they need to fight diseases.
IS YOUR CHILD A PICKY EATER?
Offer new foods one at a time, and remember that children may actually need to try a new food 10 or more times before they like it!
PARENTAL ROLE:
Set a good example of healthy eating for your child. Preschoolers are the ideal age to learn about healthy habits. Plan regular meals and snack times, and give kids enough time to eat. Offer new foods at the start of meals when your child is hungrier, and offer the new foods with foods they are already familiar with. Don't use food as a reward. Having a preschooler help with food preparation is a good way to encourage them to try new foods. Children are less likely to reject foods that they have helped make. There are a number of ways they can help. Have them help add or count ingredients. Show them how to crack eggs and how to peel fruits and veggies. You can also show them how to measure dry ingredients, and how to set the table.
SHARE NUTRITIONAL RESOURCES
The Academy of Nutrition and Dietetics has produced a nutrition toolkit which includes tip sheets, games and activities, press releases, powerpoint presentations and planning materials to share. Select content is available in seven languages, including English, Arabic, Chinese, Hindi, Spanish, Tagalog and Vietnamese. More resources including links to applications for various financial and nutrition assistance programs are available from the "Find Help Now" navigation window on our website. Use the Month of March to learn more about the nutritional assistance resources available in your area, and share your findings with us if you find our list is missing some!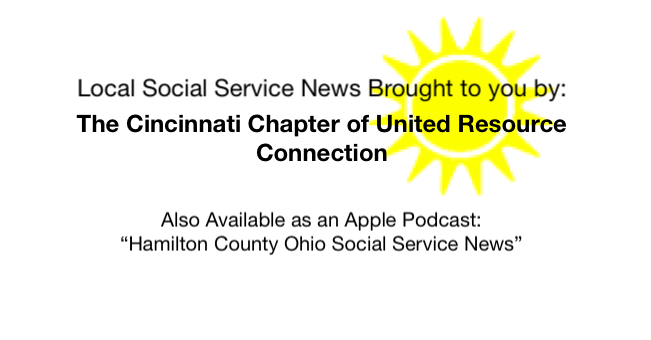 Shared by: United Resource Connection March 18, 2022

Tags: Archive